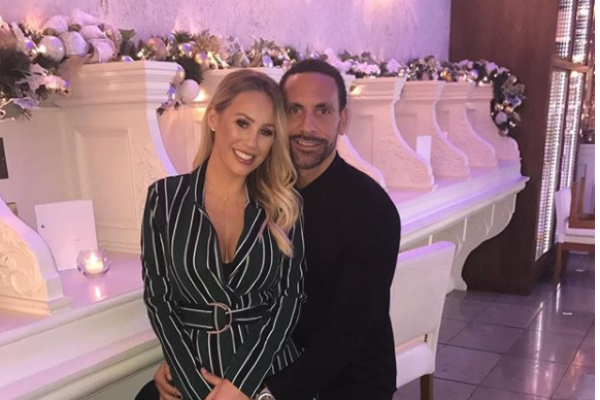 Many of us will be celebrating Mother's Day with our beloved children and our very own mums, however, some people aren't as lucky. Kate Wright has honoured the people who are without a mum this Mother's Day in the most touching Instagram post.
The Only Way Is Essex star paid tribute to her partner Rio Ferdinand and his children following the tragic loss of both Rio's mum and his late-wife Rebecca Ellison, who both died from cancer within two years of one another.
Kate wrote, "Happy Mother's Day to my lovely mum.I love you so much."
She then went on to discuss the importance of thinking of those without a mum. Mother's Day can be an extremely difficult day for many people around the world.
"Although I am lucky to have my mum here with me today I can't help but feel so overwhelmed and full of emotions that both Rio and the children don't have their mums with them today," she admitted.
Kate revealed that the family are struggling on this tough day, "We are living in a house full of grief trying to get through."
She explained that "days like today just feel so tough."
The 26-year-old reminded fans to appreciate your mum, not only on days like today but always. "Celebrate your mother's and keep them close."
She also honoured step-mums in the emotional post, adding, "Happy Mother's Day to all the step mums out there. It's a hard role that I don't think anyone often gets the credit they deserve for it. If you aren't being celebrated make sure u know u r doing an amazing job."
We love how Kate is thinking of everyone on this day. It's vital that we remember that every family is different. This day isn't easy for everybody, so keep them in your thoughts this Mother's Day.