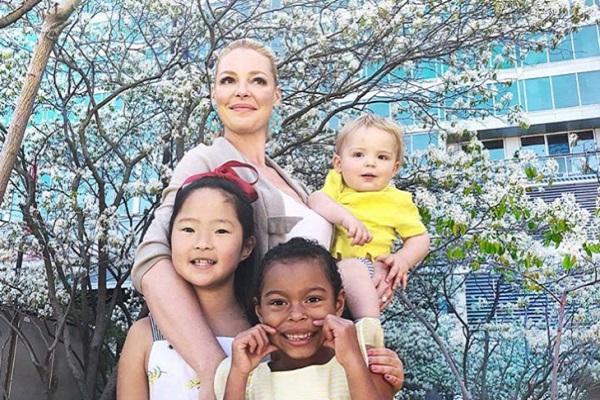 Katherine Heigl has been hit with a wave of backlash after she admitted that she told her family exactly what she wanted for Mother's Day.
The actress shared sweet family snaps from her Mother's Day, but the caption has caused major controversy.
"My Mother's Day was perfect this year. Let me tell you why...because I told Josh [her husband] and the kids exactly what I wanted and what I was expecting."
The mum explained that she wanted to save her family the stress of trying to guess what she wanted.
"It saves me any disappointment that my mind was not properly read and it ensures my day is exactly what I hoped for!"
The former Grey's Anatomy star was given cards, flowers and sweets. She was treated to brunch and went on a family stroll among apple blossom trees.
The family even visited a Louboutin store where they ate gelato as Katherine shopped for her Mother's Day gift.
"I chose the most gorgeous pair of pink sparkly Cinderella heels! Heavenly, heavenly, heavenly," the mum said.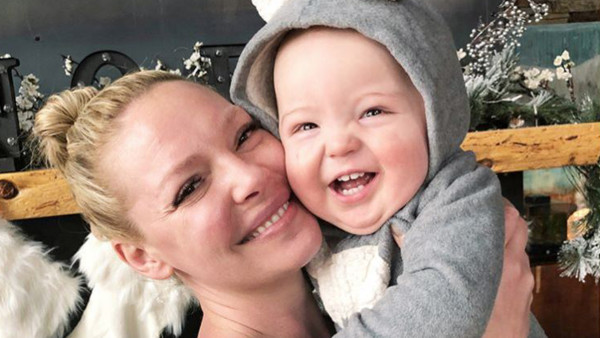 It may sound like Katherine and her family had the perfect day, but many users were furious by how 'high maintenance' the mum was. They agreed that making orders took away from the true meaning of Mother's Day.
One user said, "To say that you'd be disappointed if you didn't get what you wanted is pathetic. I doubt she'd tolerate that from the children."
Another called her selfish, adding that Mother's Day is about love: "I honestly think this is selfish when people do things for you from the heart, it is done out of sheer love, but to less dictate how you want it, just takes the true meaning out of it."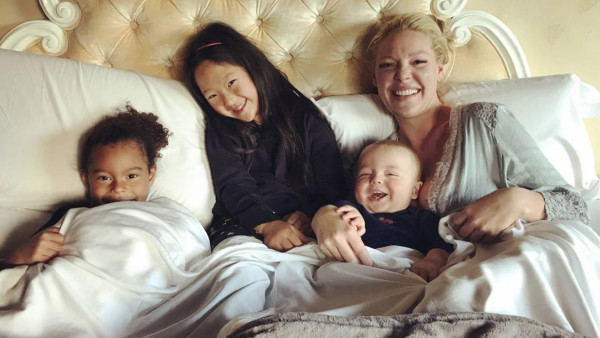 Another shared that the day isn't about presents, it's about being with your children. "If you put value into a gift, I feel sorry for you. You missed the whole purpose of the celebration of mother's day. It's about love and appreciation, not the value of presents. You kids should make you something that takes thought and love."

What do you think of Katherine's Mother's Day requests? Should mums tell their family exactly what they want or is it better to be surprised?