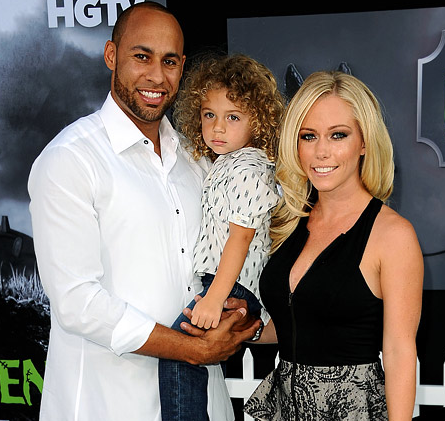 Kendra and Hank Baskett have revealed the adorable name they have chosen for their newborn daughter.
It has been announced that their brand new bundle of joy has been named Alijah Mary Baskett. She was born on the 16th May and is the second chid for Kendra and Hank who are also parents to four year-old Hank IV.
Hank Snr. took to his Twitter account to announce that all was well with mum and baby, writing: "Thank you to all the congrats & well wishes y'all sent! Benn a busy cpl of days but happy to say both my ladies are home and doing great!"
Congratulations to the family on their new arrival.