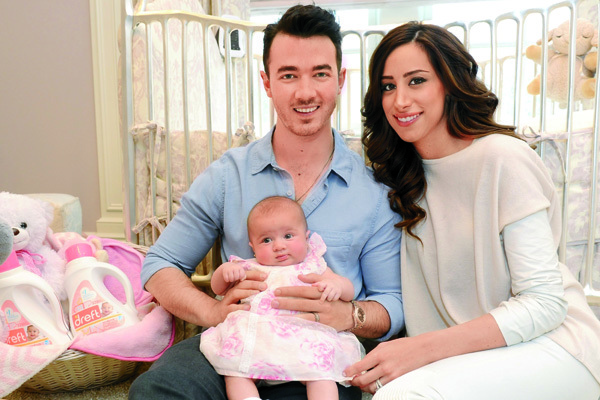 The Jonas family is growing by the minute and now, two months after they revealed that baby No.2 was en route, Kevin Jonas and his wife Danielle have announced the sex of their unborn child.
The couple, who married in December 2009, welcomed their first child, daughter Alena Rose, in February 2014.
And yesterday the pop star took to Instagram to announce that his wife is expecting another GIRL. Kevin posted an adorable photo collage of his daughter holding pink balloons that said Baby Girl on them.
Too cute!
Kevin, 28, and his wife Danielle, 29, hosted a gender-reveal party in their California home over the weekend.
They played a guessing game with their guests, using two jars of M&Ms. One jar had nuts, the other did not with guests being encouraged to bet on which jar would be held up in the reveal.
While preparations are underway for the new addition to the family, Kevin's baby brother's are making major steps in their musical careers.
Joe Jonas, who is dating Gigi Hadid, has been making history with his band DNCE, singers of the summer's number one tune Cake by the Ocean . Baby Jonas, Nick, is also selling singles like there's no tomorrow while achieving heartthrob status along the way.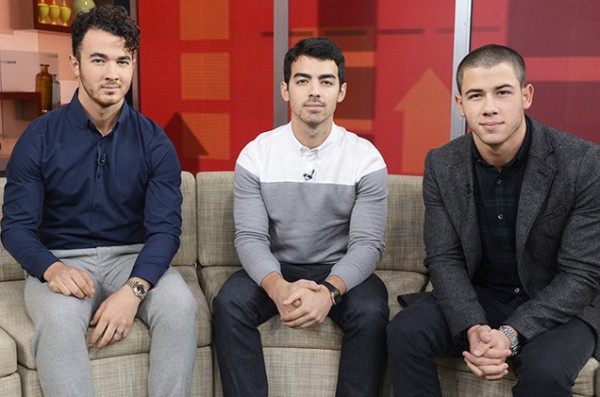 We cannot wait to see Kevin and Danielle's beautiful baby girl in a few months!
SHARE to spread the happy news of another baby girl