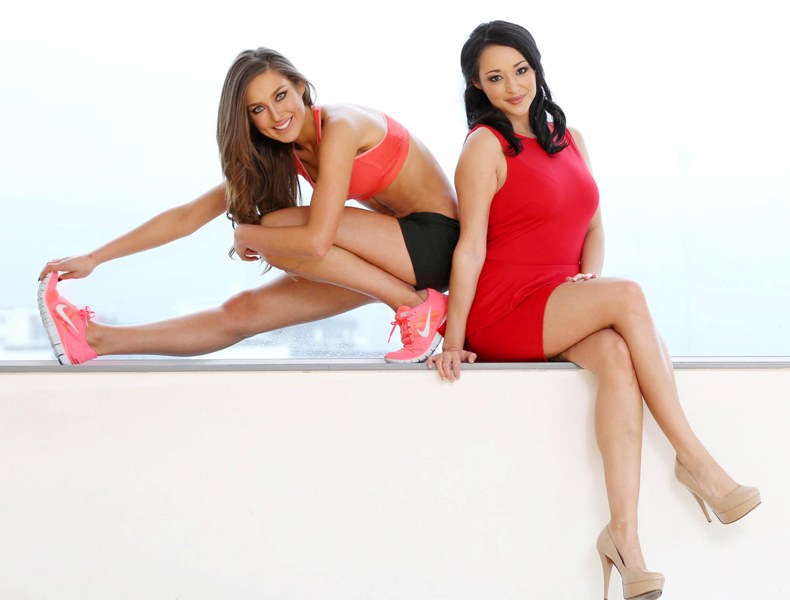 Irish women are more likely to succeed in losing weight this New Year if they have a positive attitude. Kellogg's My Special K conducted a survey that showed that 1 in 5 women believe that 'fat talk' makes them less likely to lose weight. When starting out on a diet, 64% of Irish women are likely to be self critical or talk about how fat they are. However 63% of those surveyed agreed that Irish women are too hard on themselves when it comes to their weight.
For 2013, Kellogg's My Special K is aiming turn this negativity around and inspire Irish women to live healthy lifestyles and reach their target weight. Simply log on to
www.myspecialk.ie
to avail of diet and lifestyle advice. The site contains free personalised meal plans, expert nutritional advice and tools, exercise tips and great recipes.
Worryingly, though probably not surprisingly, over half of women surveyed said they can have up to five negative thoughts about their body every day. Even worse, 89% admit to using the word 'fat' to describe themselves or an area of their body. The survey also showed that one in five women are not eating breakfast. Interestingly, of those women who eat breakfast, 65% say they had a positive attitude following successful weight loss in the past – significantly higher than those women who do not eat breakfast (46%).
Author and life coach Janet Thomson, who specialises in weight loss, said "When women are looking to lose weight they want to change something about themselves they don't feel happy with and of course are more likely to use words such as "fat" for this reason. However what they don't realise is this sort of negativity can become a self fulfilling prophecy so it is important to channel positive feelings about themselves and their goals when trying to lose weight as it gives them a much better chance of success."

The survey has also found that having a good support network should encourage weight loss. 71% said they are more motivated to lose weight if a friend has lost weight or is positive about herself, post weight loss. Almost half of women talk more negatively about their bodies when they are with friends, with 30% doing so because they feel they can get their insecurities off their chest around friends.

Donna Byrne from Kellogg's Special K says; "The message is clear, the key to weight loss success is having a positive attitude and making use of existing support networks, such as friends and family. Using more positive language can make all the difference and can unlock the potential for a whole new outlook and attitude to life. 41% of women surveyed said that feeling good about themselves is what motivates them to lose weight. Women should be less critical of themselves, focus less on the number on the scales and embrace the positive feelings which they are set to gain on their shape management journey."