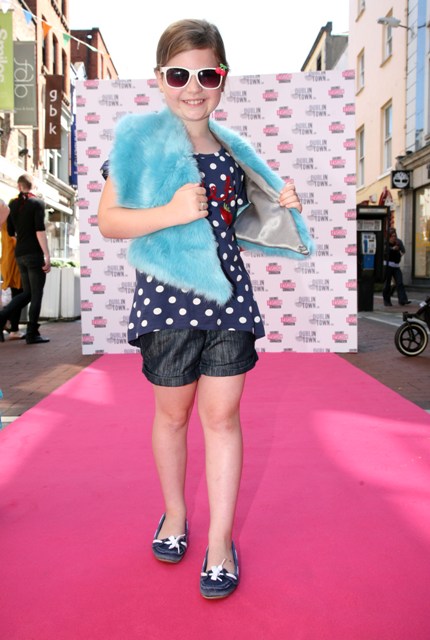 If you have a little fashionista in your home then the Dublin Fashion Festival has something very special for trendy tots. The festival is taking to the streets from 6th to 9th of September and will not only have something for fashionable mummies, but for kids too.
There will be on-street games on South Anne Street, such as giant Jenga and supersize Connect 4 to keep kids entertained. There will also be a mini pink catwalk in the St. Stephen's Green shopping centre where little trend-setters can strut their stuff, and kids can avail of the on-site dress up box to bling-up their outfit.
Like everything else at the four day festival, all kid's activity is free of charge.
Complimentary food will be available from some of the fabulous restaurants on South Anne Street to keep energy levels up. Kitchen will provide the brain food for kids with platters of homemade fish fingers, Gotham Café will provide the carbs with pizza slices while GBK will offer sliders, perfect for little ones on the go.
Dublin Fashion Festival was created to celebrate the thriving fashion industry in Dublin, covering everything from high street chains to boutiques to Irish designs. The packed programme includes on-street fashion shows across the city, in-store events and the chance to get a start on your Autumn/Winter wardrobe.