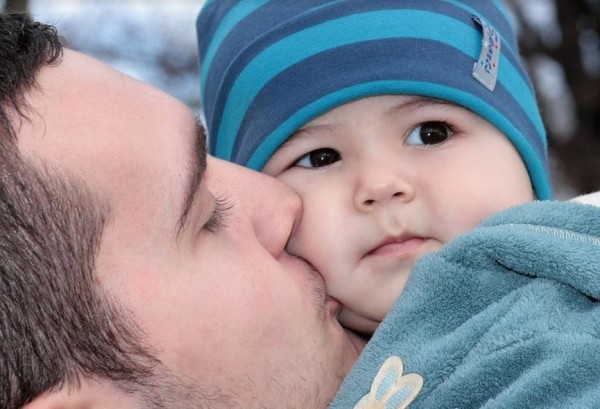 With Father's Day just around the corner, many of the kids are spending their days in class making cards and drawing pictures to give to their father in the next few weeks.
However, being a good dad takes more than simply giving piggy back rides or playing football in the garden – well, according to research conducted by Braun of 1,500 children aged between five and 18.
In fact, they have set a very high standard for what makes a good dad, listing 30 things every man should tick off before being considered a good father.
1. Makes you feel special and loved
2. Is hard working
3. Helps with homework
4. Is patient and kind
5. Spends more time with family than mates
6. Gives great hugs
7. Stays calm
8. Treats mum with respect
9. Is not embarrassed to say 'I love you'
10. Is cool with your friends
11. Tells good jokes
12. Is a safe driver
13. Teaches you to ride a bike
14. Able to join in sports games
15. Doesn't dress embarrassingly
16. Never undermines Mum
17. Sets a great example in all things
18. Shares all responsibilities
19. Reads bedtime stories
20. Is happy to be the butt of family jokes
21. Teaches you how to be good with money
22. Cooks up a great barbecue
23. Can put up a shelf
24. Gives regular kisses
25. Always on the other end of the phone
26. Plays football with you
27. Can change a tyre
28. Is not over-protective
29. Can get to locations without using SatNav
30. Can cook the perfect steak
SHARE if number 16 is your favourite!