Kids clothes can be a pain to buy. They go through phases of growing out of tings so quickly that we have barely bought them something before they've outgrown it! It can get frustrating – not to mention expensive – especially if there are no cousins or siblings on the scene to pass things on to. The sheer waste of it too, is a little hard to swallow some days.
And particularly during the pandemic, we're not only struggling to get our hands on kids' clothes, but to have sustainable options to source them from. Charity shops are closed so it's harder than ever to avoid fast fashion.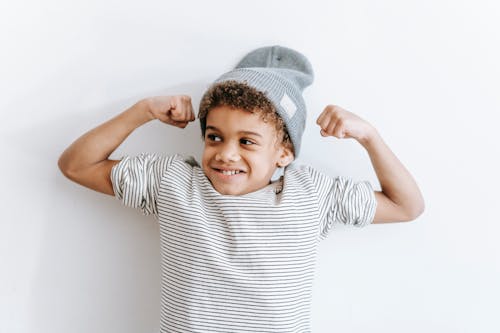 Nancy Ward, founder of KidsKlothes.ie has come up with the solution.
Kids Klothes is a social enterprise that will not only take your kid's outgrown clothes off your hands and supply you with new ones, but also help you to fundraise for your local school, club or charity!
Based in Loughlinstown, Dublin, Kid Klothes is dedicated to reducing their carbon footprint by recycling and upcycling clothes with 'life left to live'. They provide you with a way to generate income, allowing you to do the important work you do for your club, school or charity, day in, day out. Kids Klothes allows you to call on those that support your work, ask for their help (while cleaning out their closets at the same time) and generate funds for your cause. Your supporters have pre-loved items they no longer need and your school, club or charity needs funding to support your mission. Win-Win!
They aim to support volunteer fundraisers in generating funds for schools, clubs and children's causes by selling donated baby through age 12 pre-loved clothing. Nancy is committed to quality online shopping and being honest with her customers. Every item is labelled New/Unworn (with tags). You will see a photo of the front and back of the item, the label or tag (when present) and any 'imperfections' so that you can get the full picture of the item before buying.
Buying second-hand clothing shows your commitment to a sustainable lifestyle. Especially when it comes to infant, toddler and children's clothing. As parents, we all know first-hand how often some clothing items go unworn or only get one outing, which is not only crazy wasteful but completely unsustainable! These clothes CAN have a second, third or sometimes fourth life within multiple households. You can be part of the life-cycle by donating and or buying.
Most kids' clothes fashion trends don't shift dramatically. Most items involve bright or pastel colours, fun animal and or cartoon images and funny sayings. These pieces will always be 'cool' to wear or else restyled as 'retro'!
Kids' clothes can be costly, so put that money towards a college fund and buy some pre-loved items that give them the look they want while not breaking the bank. Kid Klothes carry infants up through primary school age clothing and shoes. Most items will be listed from 10% to 50% of the original retail price. It's hard to beat that kind of value!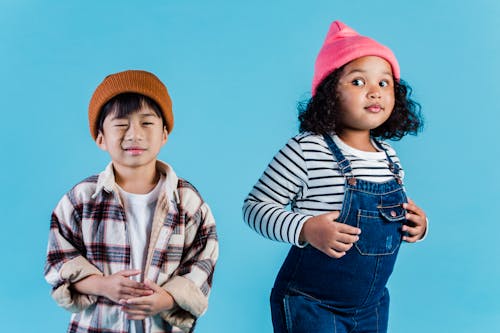 "I have served as a fundraiser and Executive Director for a variety of large and small non profits over the years, and served and lead many a volunteer committee," Nancy says. "I'm passionate about fashion, up-cycling and re-cycling! A seamstress from the age of 5, you could say this project has been within me, my entire life.
"I'm thrilled to launch this Social Enterprise to ensure supports for our children, your success as a volunteer and save the planet. Not bad for a day's work.
"With COVID restrictions, it's been difficult for fundraisers to engage with families and those that would normally support them throughout the year. Fundraising has fallen short, while demand remains.
"Having served as a PTA (Parent Teacher Association) Chair, and a life long fund-raiser both professionally and as a volunteer, I saw the need for COVID-friendly fundraising and created Kids Klothes to close the gap."
Check out what KidsKlothes has to offer here!