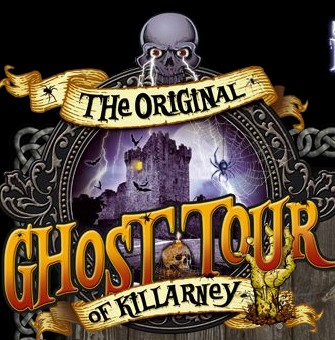 Ghost Tour of Killarney is a service offered all year round but is especially fun at Halloween. There is a two hour trip to 'the other side' of Killarney and you will hear stories of heros, ghosts and villains. Discover some of the town's most famous haunts and learn all about Killarney's history. The tour takes place from 9pm and is hosted on a theatrical bus. You will be taken to places associated with ghostly apparitions, spirited history and local folklore.
Venue: The bus departs from the East Avenue Hotel, Killarney.
Date and Time: Monday – Thursday, Saturday & Sunday from 9pm.
Contact: 087 294 5007