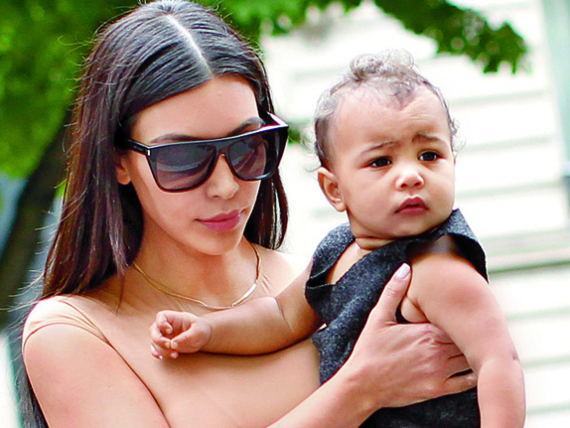 Kim Kardashian and Kanye West have come under fire today for dressing daughter North West in an "inappropriate" outfit for a front row appearance at Paris Fashion Week.
Eyebrows were raised when the toddler showed up to last night's Givenchy show wearing a custom-made black mesh see-through top, matching her mother Kim's risqué outfit.
North took pride of place on the front row with her parents, pictured cuddling into her mother and playing with an iPhone, as any one-year-old would do on a given Sunday night!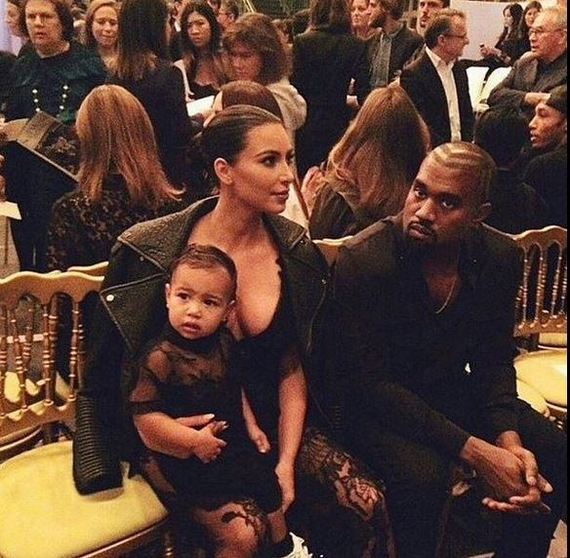 While the toddler's FROW appearances have already been raising eyebrows within the fashion industry, social media users were quick to criticise Kim and Kanye for dressing their one-year-old daughter in an outfit that has been deemed as unsuitable for a child of her age.
One Twitter user wrote: "I can't be the only one to think putting a baby (North West) in a sheer top with just 1 black panel is wrong," while another added that the outfit was "really cute just not age appropriate".
Others expressed their frustration at the fact that North had her very own seat, reserved under the title 'Mademoiselle North West', on the show's front row.
Is see-through mesh ever appropriate for a one-year-old? Let us know what you think.