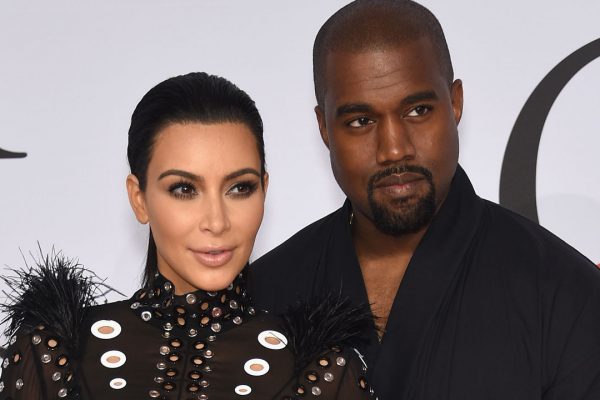 Kim Kardashian and Kanye West are expecting their third child via surrogate. The pair chose surrogacy when medical experts warned them against conceiving naturally as the mum-of-two suffered from placenta accreta during her previous deliveries.
Kim recently opened up about her experience with surrogacy and revealed that the woman carrying their baby had no idea that it was the famous couple's child.
She shared, "She didn't know at the beginning. She didn't know."
During her appearance on The Real show, Kim admitted that they had the option to keep their identity's private, however, they felt that it would be best if they were honest. She said, "I wanted them to be proud and on the same page. I wanted a relationship with her."
Kim revealed that she has a healthy and strong relationship with the woman who is carrying her baby girl. Kim was full of praise for her surrogate, "I love her. She's the perfect person to do this for my family. She's been amazing."
Much to Kim and Kanye's delight, their surrogate was thrilled to hear she was carrying their baby. "She'd seen my struggle and seen how open I was about it, so she was really proud to do it."
Despite their close bond, Kim wasn't ready to invite the woman to her baby shower. She explained that North was not fully aware of the situation yet, the mum felt like it would be too overwhelming for the four-year-old.
"I would have wanted her to be there, and to be part of it, but I hadn't really gone that far in explaining it to my kids yet," she admitted.
Kim shared that she has introduced her surrogate, whose identity has not been released, to her family.
The Kardashians cannot wait to welcome another girl into their family at the end of this year. Kim accidentally shared that she was set to have another baby girl during her appearance on The Ellen Show earlier this week.
Whilst chatting about her baby shower, Kim let it slip that North couldn't wait to have a baby sister, "North said, 'mom, you know since baby sister is not here, I'll take all of her toys in my room, and I'll play with them and make sure they are all okay for baby sister.'"
The family may be excited about the arrival of their baby girl, but Kim admitted that she has struggled with surrogacy.
The businesswoman stated that it has not been an easy journey for her, she told Entertainment Tonight, "Anyone that says or thinks it is just the easy way out is just completely wrong. I think it is so much harder to go through it this way because you are not really in control."
It is believed that their surrogate is an African-American mum who is in her twenties. The young woman is set to give birth to the couple's daughter at the end of the year.