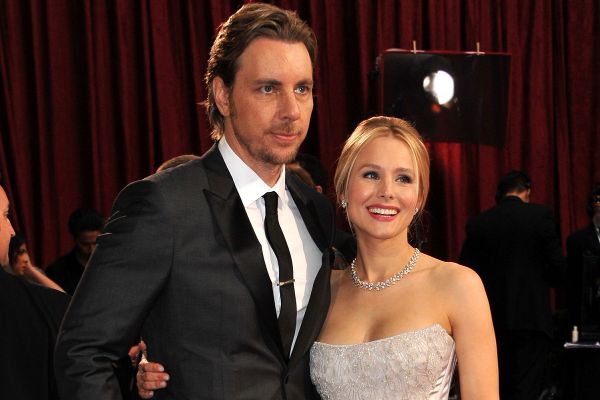 What is it that keeps a marriage healthy and joyful? Well, on Valentine's Day, Kristen Bell took to social media to share what makes her relationship with husband Dax Shepard work.
The mum-of-two imparted her wisdom in a note she penned to a couple who are getting married. And considering how cute Dax and Kristen are, we couldn't wait to read what she had to say!
"I wrote congratulations then thought 'Kristen! Aren't you old and married? Don't you have any wisdom to share?!' When I was done, I realised I'd written the A-Z of what keeps my marriage with Dax Shepard healthy," the Good Place star captioned the photo.
The 37-year-old started off by emphasising the importance of vulnerability in a marriage, writing, "Vulnerability always begets connection and intimacy. Stay vulnerable with each other."
The Frozen actress also acknowledged that things change once the honeymoon period is over.
However, she noted, "In 10 years, when the dopamine has waned, remember: life is a crazy ride. It's a privilege to go through it with a partner."
Her advice to practice unconditional love and 'rejoice in what makes the other person happy' is so very important. And we loved that she said to 'know that everyone is doing the best they can with what they've got.'
Kristen and Dax, both Detroit natives, started dating in 2007. They married in 2013, and are now parents to daughters Lincoln, 4, and Delta, 3.
They've long been one of our favourite celebrity couples - he even helped her with her mastitis! - and Kristen's fans on social media loved hearing the tips that make their marriage work.
"This is 100 percent it. I could have written this myself. I have been married for 12 years and this advice is everything," a follower gushed.
One woman commented, "From a wife of 11 years, this is great advice that you don't always hear before you get married."
"I'm getting married soon and I love this! Thank you for sharing with us," another fan wrote.
What are your tips for a healthy marriage?