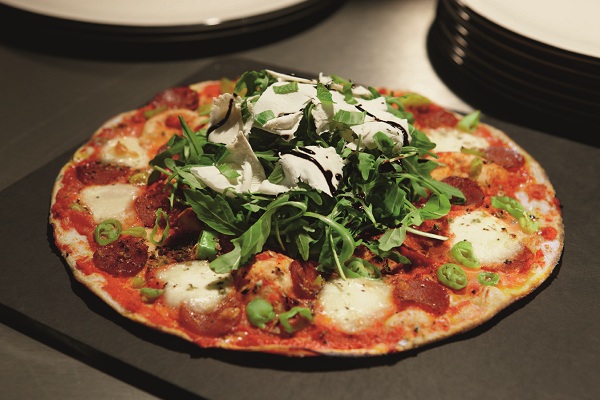 When you are on a diet, it can be heartbreaking when eating out. It is so easily to stray from your eating plan, yet it can be total misery saying no to all those lovely options on the menu.
Well you no longer have to worry, because Milano have a delicious, skinny, 500 calorie pizza on their menu with the launch of their Leggera pizza. Yes…believe it or not…you can now enjoy a pizza guilt free while trying to lose (or keep off) weight!
Not only are these pizzas under 500 calories, but they also have toppings that would have previously been off limit for anyone watching their weight, including pepperoni and goats cheese…so you no longer have to settle for a plain pizza.
The new America Leggera is topped with pepperoni, light mozzarella and tomato, while the American Hot Leggera has a kick in its taste with a dose of jalapeno peppers. The Padana Leggera is topped with goats cheese, spinach, red caramelised onions and garlic oil. All of these options taste great without troubling your waistline.
All Leggera pizzas are inspired by a classic fresella bread from Naples. This Italian bread has a hole in the middle and the dough at the centre is replaced by a fresh rocket and ricotta salad.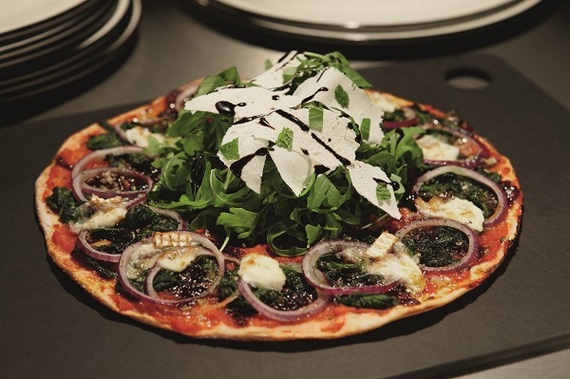 If you would like to enjoy a glass of wine with your meal but are concerned about the calories, then you need not worry when dining at Milano as they also have Leggera wine which complements the Leggera pizza perfectly. Together they add up to just 600 calories. The specially blended wine contains 25% fewer calories and 25% less sugar and alcohol than an average wine.
The new style Leggera pizzas are available now in all Milano restaurants across Ireland.