Lindt, also known as the veteran Swiss chocolatiers who have us in heaven with just one bite, have announced a brand new addiction to their Lindor range.
The company are blessing us with a mint chocolate flavour, and this could very well sell out by Christmas.
The brand are maintaining their smooth melting milk recipe while adding the subtle infusion of mint, skillfully created by the Masters of chocolate.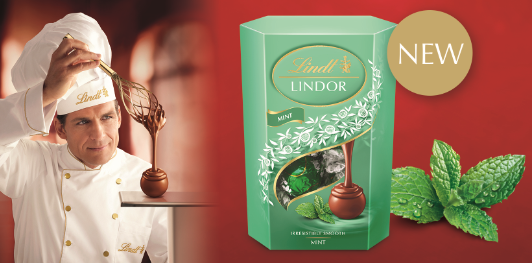 Lindt is massively popular in Ireland, and it's not hard to see why. Anyone who has received a Christmas gift of Lindt in their stocking will be well aware of the deliciousness, and the need to hide them from the rest of your hungry family members.
Lindor Mint is set to be the biggest launch of a new product for the Lindor brand in recent years. It will join the full range of delectable Lindor flavours – with something to satisfy everyone's sweet tooth this Christmas.
Oct 28, 2018 at 1:03am PDT
We already had trouble deciding between gorging on classic Lindor Milk to the zesty Lindor Orange – now Lindor Mint is making our treat yourself choice even harder. It's best just to buy them all, that way we won't have any regrets.
Lindt promise to melt you into a moment of bliss, and we don't doubt that the flavour will fly off the shelves - especially since Lindor Mint comes in at only €6.99, an absolute steal.
There's only 45 days left until Christmas ladies, get down to the supermarket now before they're all gone.
Feature image: Instagram/@lindtchocolateireland