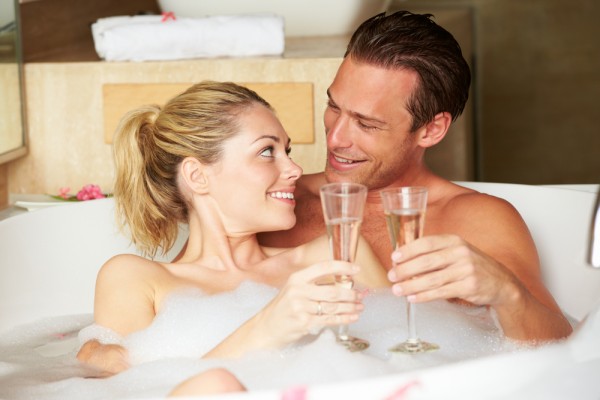 Even if most of the time our lives are not what we would define as 'fancy,' a spot of pampering and a time-out is a must every now and again.
And we can dream too: flutes of chilled champagne, scrumptious food prepared by chefs, and hotel penthouse suites.
So when we were told that the lucky overall winner of 2016's Dare To Be Different style competition walks away with an INCREDIBLE prize worth €3,000... well, we made an immediate beeline for our wardrobes.
Sponsored by the Beacon hotel and held at Leopardstown, the contest is all part of the Bulmers Live series of gigs: you get dressed up, head along to the south Dublin racecourse and enjoy the on-course action followed by a festival-style music gig.
Jack L was on stage last night, while up next on Thursday July 14 is Hermitage Green, followed by Booka Brass Band [July 21], The Strypes [August 4], and The Boomtown Rats [August 11].
But while the acts themselves are clearly pretty impressive - the Best Dressed prizes on offer are all sorts of DIVINE!
Yup, those crowned on the evenings nab an overnight stay in the Beacon penthouse suite complete with breakfast, lunch and dinner, with those fashion-foward winners then going on to a grand finale where they will get the chance to claim a real piece of the high life: €3,000 penthouse stays at the Morgan, the Spencer and the Beacon hotels along with dinners, cocktails and breakfast.
Celebrity judges including Lisa Fitzpatrick, Alan Hughes, Lorraine Keane, Triona McCarthy, and Holly White say they are looking for contestants "to showcase their alternative concepts with a unique statement in style".
"We are not looking for classic race day fashion but alternative concepts outside those that are traditionally associated with best dressed race day fashion. We want you to showcase your individual, unique, innovative style and dare to be different!"
You can find out more about Bulmers Live here, and about Dare To Be Different here.