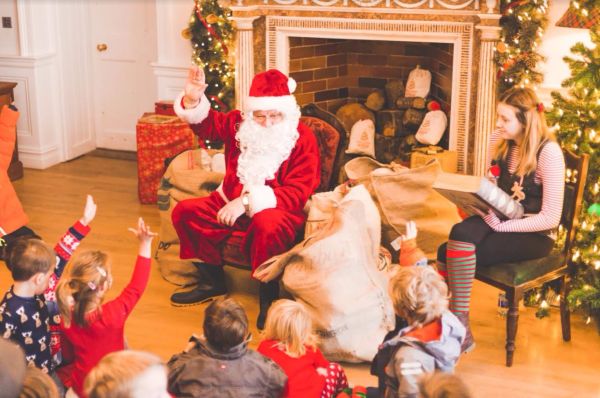 Whether you care to admit it or not, Christmas is just around the corner, and we have started preparing as much as possible.
If a traditional family Christmas with fun for all ages is what you're looking for this year, then you NEED to get down to Airfield Estate, Dublin's only 38-acre working farm this yuletide season for a magical Christmas Experience like no other.
Santa's Elves will be on hand to greet all the good boys and girls as they arrive with seasonal cheer before inviting them to write and post their letter to Santa and then enjoy some festive face painting.
Then it's time to meet the main man himself, Santa in the beautiful setting of Airfield House for story-telling and gifts.
But that's not all. Get wrapped back up in scarves and gloves and you can then pop over to the Christmas courtyard.
Here you'll meet some of Airfield's newest arrivals, new-born farm animals and enjoy a cup of warm hot chocolate made with Airfield's Jersey milk. How divine!
Not forgetting Mums and Dads and Grannies and Granddads, they'll also get to cosy up with seasonal mulled wine in the Elves' Kitchen before helping all the children decorate a festive treat.
Everyone will get crafty and make cute tree decorations, before taking a family souvenir picture on board Santa's sleigh.
Finally, you'll finish your visit by boarding the Santa Train and enjoying a magical trip around the Estate.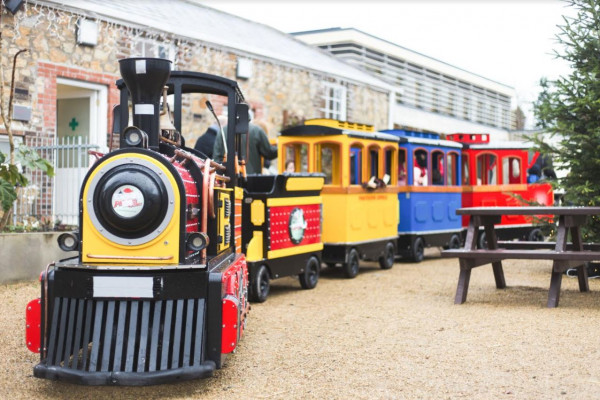 The Airfield Christmas Experience takes place from 1st – 23rd December. Tickets cost €11 for adults and €21 for children, including a gift from Santa.
For further information log onto www.airfield.ie or follow Airfield Estate on social media.
We're honestly counting down the days already!