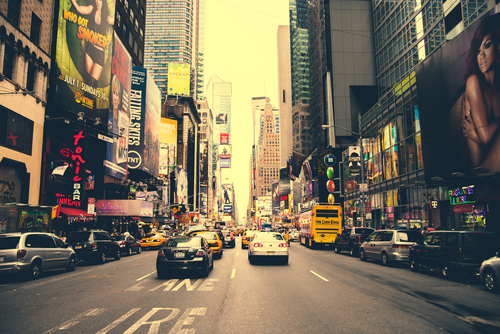 If you are lucky enough to be going on a weekend shopping trip, you probably want to get it right and not waste precious spending time.
So before you even step foot on the plane, here are five things to think about:
Don't bring the kids
If you are solely going to pick up clothes, you are better off leaving the kids at home. This way you can focus your attention on what you are there to do. Plus we all need a bit of 'me-time' every once in a while.
Write a list
It's not practical to leave children with babysitters all the time though nor does every mum want to travel without thieir kids, so if you are bringing them you need to write a list. Write down what you want to get while you are there and even the shops you plan on hitting. This will save you a lot of time and stress.
Have some downtime
You can't literally shop 'til you drop, so schedule in some downtime. Whether it is a trip to a nice restaurant or a visit around the tourist sites, you need to do it. Plus, after making the effort to go to another country you should probably do some touristy things.
Eat
It is easy to get caught in the buzz of buying and spending and you can end up missing lunch. Rather than saving you time, it will simply leave both you and your kids cranky and no in the mood to shop. Find a nice place to sit down and enjoy a rest.
Find the outlets before
Before you even leave the country, have a list of all the outlets you want to visit and where they are. Unless you want to rack up a hefty phone bill or know where the wireless hotspots are, you won't be able to rely on your phone to find the best places. You need to do this before you get there.