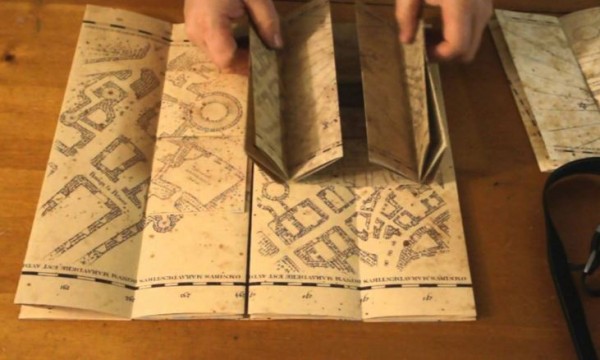 For anyone who is not a Harry Potter fan (forgive us for gasping!), the Marauder's Map is a magical map that reveals where certain people are and also the whereabouts of secret chambers.
And one very creative Potter fan has created his own map to help him propose to his girlfriend in the most magical way!
However, far from the corridors of Hogwarts, this guy's map was a little bit more personal as it is all about his life with his now fiancée. Featuring things like The Hub, Pollock Commons, Steel City and the Forum, it's like a walkthrough of their life together.
Taking to a special Harry Potter Reddit to share his fairly inventive proposal, Bass2buddha wrote: "Created a mauraders map of my life with my fiancée for my proposal with us standing where the map said we were. She said yes! [sic]"
View post on imgur.com
Not surprising, Reddit users were quick to offer their congratulations on his forthcoming wedding and his amazing proposal!
"It looks amazing! Such a wonderful idea and congratulations to both of you! I wish you many years of love and happiness," wrote one user, while another said: "I want to say yes and I don't even know you. Excellent job! I bet she loved it."
SHARE if you think this is the best proposal ever!