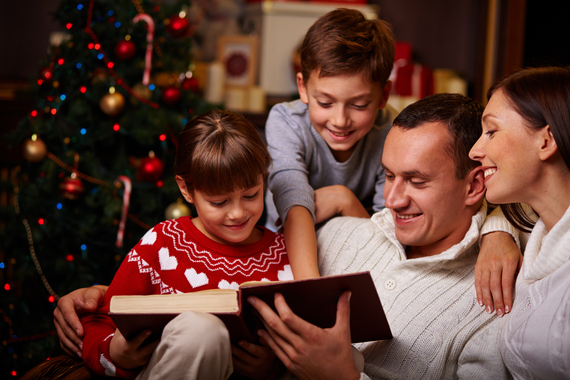 Children's charity Barnardos has shared some helpful advice on how to manage expectations at Christmas.
Christmas is just around the corner and it's natural for children to be buzzing with excitement with what Santa might bring.
Fuelled by the countless toy adverts appearing on our screens, their peers and past experiences of Christmas, children will slowly be building their expectations of all the wonderful treats the festive season may have in store for them.
While Christmas can be a magical time for families, it can also place a lot of financial pressure on the shoulders of parents who want their children to have a happy experience but may be struggling to make ends meet.
Barnardos Project Leader Marian Dowd, who works with children, young people and families every day said, "From a very early age, children are hearing about what their peers are getting from Santa, they're seeing the ads on TV and they're being asked what they're getting for Christmas.
"Parents are under increasing pressure to deliver on these expectations, and may feel overwhelmed by questions such as 'how am I going to get my child what they want? How do I say no to what they've asked for?'
"On top of this, there is also this expectation that at Christmas, everybody is going to have fun, and everything is going to be just perfect which puts families under added pressure at this time of year," added Marian, Barnardos.
Barnardos has some helpful advice on how parents can manage their children's expectations this Christmas. Simple things like getting your children involved in the planning can be a big help.
Think before making any promises. While it can be hard to say no to your child, making promises you can't keep can put you under immense pressure. If you run yourself into the ground trying to deliver on promises, and feel less able to cope, tempers may be shorter on Christmas morning and family time may be more fraught. What a child wants is not necessarily about what they need. What's important for the children at Christmas and all year round is that they have a positive family experience. This is much more important than any amount of toys.

Parents need to reassure themselves that they are not bad parents if they can't give their child every toy they have ever wished for. Being honest with your child and explaining that Santa can't bring a certain gift this year will not have any long-term negative impact on your child's development. Talk to your child well before the buzz around Christmas begins, and find your own way to explain to your child that Santa is very busy at Christmas and will try his best to bring a surprise to everyone.

Take the focus off of material things and back onto what's important at Christmas time. It is important for parents to remember there is a difference between value and cost, and the best times we have with our children can come with no price tag. If parents think of the best memories they have of their own childhood, they will often be memories of spending time with their family rather than the gifts they got. A parent's best gift to their child is the time that they spend with them; this will create longer lasting memories for children.

For teenagers and young people, sit down in advance and have a chat about what is possible for the family this year. Agree on a reasonable budget with your children. You will find they are often happier to forgo or substitute an expensive item when they have been involved in the decision. Include your children in the planning of gifts and ask them to think about what they really need or want. If a child really wants a bike, they may not care about its newness, so a second-hand one painted up with decals and stickers to their own design could be just as pleasing!

Get your children involved in planning Kris Kindle with the wider family. This will take pressure off everyone in the family, which many may be delighted and secretly pleased about.
You can support Barnardos and help give a child a happy Christmas and a brighter future, by donating online at
www.barnardos.ie/christmas
by calling 1850 216 216.
Barnardos provides specialised early intervention and prevention services to almost 9,000 children and families in 40 community based centres across Ireland supporting them to achieve their potential in life.