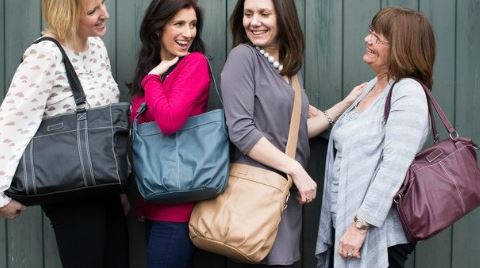 It can be near impossible to find the perfect handbag that allows mums to be both women and mums.
Not only do we need handbags with space and practicality, we also want something we can take from home, to office, to a night out.
Mia Tui bags are the perfect handbag for busy mums everywhere.
Stylish but still ultra-practical, this handbag will take you from home to the gym and office, back to the school run and family outings.
With plenty of compartments and even built in removable plastic pockets for your make-up, an insulated bottle-holder, and even a changing mat for you and your baby's convenience.
Mia Tui was the brainwave of busy mum, Charlotte, who set up her business in Vietnam, a place she lived for three years.
Charlotte found that she simply could not find a handbag that could keep up with her busy lifestyle, and Mia Tui was born.
The mum says about her creation: "If you feel like you're juggling a thousand lives why not see if Mia Tui suits you?"