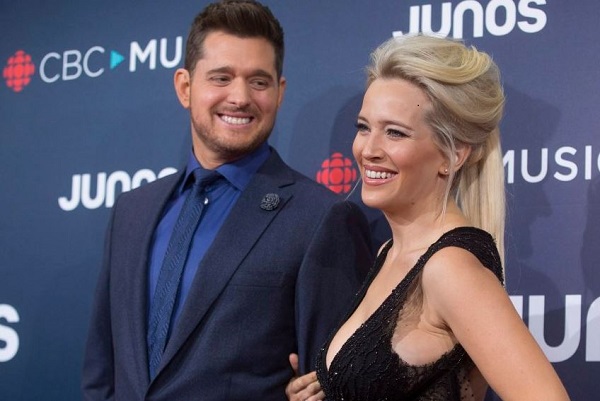 Michael Bublé is set to become a dad for the third time, with the Canadian crooner finally confirming the joyous news this weekend. The Everything singer announced that his wife Luisana was expecting their third child whilst on stage at the Juno awards.
He joked, "Oops, you did it again," adding that a third mini Bublé was on the way. "My wife and I are pregnant with our number three," he gushed.
"No, it's not Jim Cuddy's baby," Michael joked.
The doting pair have been married for seven years, and it's safe to say their relationship has gone from strength to strength. He declared his love for his wife, "I love you so much, mi amor," from the Juno awards stage.
The Feeling Good singer has two sons with Luisana- four-year-old Noah and two-year-old Elias- who are bound to be the best big brothers to their little brother or sister.
We are thrilled for the parents who had a harrowing time following their son Noah's cancer diagnosis, but luckily their eldest son is doing "very well."
Michael took a break from his music career so he could focus on his family life, but he has now made his return to the spotlight with a presenting role at the Juno awards.
Speaking at the award show, the dad-of-two shared, "It's been a couple of years since I've been on stage. It means more than you'll know to be able to come back here in my hometown, in front of my family, in front of my friends, in my city, in my country."
We cannot wait for Michael to return to Dublin this summer. The Haven't Met You Yet singer will play Croke Park on Saturday, July 7, 2018.