There's no doubt the past few years have been quite the whirlwind for Canadian crooner Michael Bublé and his family.
The Everything singer recently returned to the spotlight following his darling son Noah's cancer battle.
The tiny tot was diagnosed with liver cancer at the mere age of three. Luckily, Michael's boy is in remission but the horror of that harrowing time still haunts the dad-of-three.
Michael struggled to hold back his tears during an appearance on The One Show. Hosts Matt Baker and Alex Jones praised the dad and gushed about his return to music.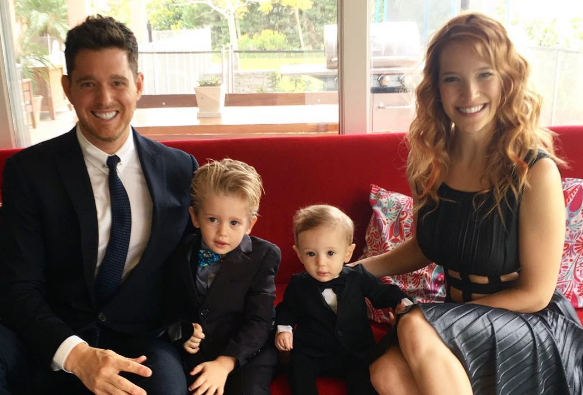 "We all know it's been a tough couple of years Michael but I think we can speak on behalf of all the audience when we say we're so pleased to have you back," Alex said to the singer who was undoubtedly moved by her touching words.
"I just got shy all of a sudden. You made me shy. I never wanted to come off as insincere. I just wish there was a perfect way for me to say what it means to me," the Crazy Love singer admitted.
"It moves me, it moves me to the point of breaking down emotionally," he confessed about the public's never-ending support following Noah's illness.

The chart-topper explained that his son's cancer battle helped him realise the real meaning of life.
"I didn't care about record sales, I didn't care about the tickets and things like this. To know people are that good, and that beautiful and that kind and there's that much love is a beautiful thing to experience," Michael shared.
Seeing the dad-of-three being so open and honest about what is every parent's worst nightmare is so touching.