In a few weeks, we'll be singing along to Christmas FM, eating mince pies for breakfast and watching Elf for the twentieth time. Come December we'll be pottering around the shops hoping to avoid buying your grandad another pair of socks as a gift. Parents will be rushing around toy stores with trolleys full of toys and arms full of wrapping paper, however, one Hollywood couple is straying away from a popular Christmas tradition this year.
Ashton Kutcher and Mila Kunis have decided not to give their children gifts this Christmas. The controversial decision may surprise many parents, but Mila admits that she is doing it for all the right reasons.
As a mum, Mila is responsible for teaching her two young children valuable life lessons that will make them better people. She believes children who receive too many gifts throughout the holiday period can become ungrateful and at times selfish.
She spoke to Entertainment Tonight about their controversial decision, "Last year when we celebrated Christmas, Wyatt was 2 and it was too much."
The mum-of-two shared that she didn't give her daughter any presents, but other family members spoiled young Wyatt.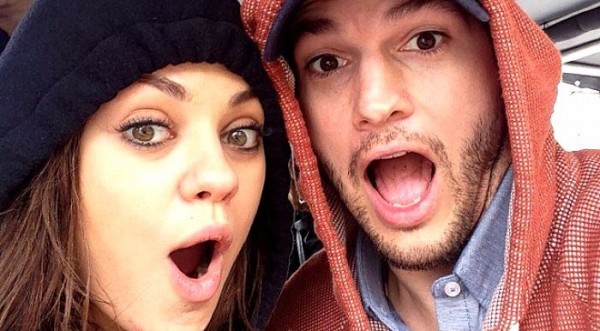 She explained, "We didn't give her anything ― it was the grandparents. The kid no longer appreciates the one gift."
Ashton and Mila want to raise children who have strong morals, but they believe being spoiled during Christmas can take away the true meaning of the festive season.
The A Bad Moms Christmas actress said her children didn't even request certain gifts. Mila went on to say that they just presumed they'd be given presents, "They don't even know what they're expecting; They're just expecting stuff."
The parents, who met on That '70s Show, revealed that there is one gift that they'd love to receive. They shared, "We'd like to take a charitable donation like to a children's hospital."
The couple understands that their kids' grandparents want to treat the tiny tots during Christmas, but they have asked them to stick to giving just one gift.
Ashton is aware that the commercial side of the holiday period can take over the real meaning of Christmas. The famous couple believes that this is the best step to take.
Mila and Ashton hope to be more mindful with their youngsters. They hope this unique move will help their children- three-year-old Wyatt and one-year-old Dimitri- see that there's more to Christmas than shiny toy cars and cuddly teddy bears.