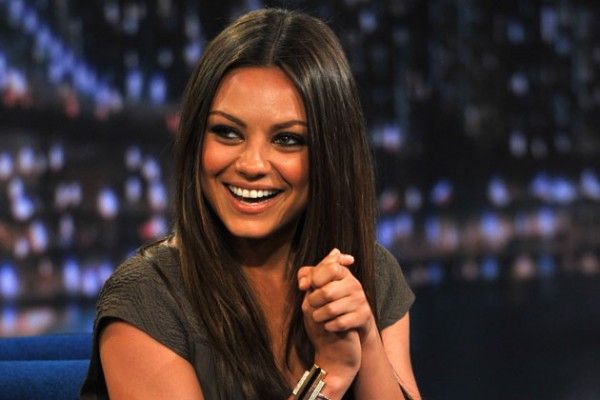 For some parents, raising boys and girls feels virtually the same. For others, though, the experiences couldn't be more different.
Mila Kunis of That 70's Show fame definitely falls into the latter category! The actress appeared on The Ellen Show recently with Kate McKinnon, whom she co-stars with in the upcoming film The Spy Who Dumped Me, and opened up about what it's like having a son and a daughter.
The Bad Moms star joked to Ellen that she feels like her interactions with her and Ashton Kutcher's daughter Wyatt and son Dimitri show that women are, well, just a bit brighter than their male counterparts.
"My boy's like a sloth," she laughingly told the comedian.
Of course, the 34-year-old loves her son's quirks, Mila explained:
"He's wonderful, and I love him, 'cause one day he'll probably watch this and be like, 'Why did you say that?' – but the truth is, women are smarter than men. And I have this evidence from my two different humans that I created."
She continued, "Girls are just, like, on it and boys are like, 'Dum da-dum da-dum da-dum,' they're more like little linebackers going through life, and like Neanderthal-ish.
"Wyatt will be like 'Pass the cup, please,' and my boy's like 'ungh, ungh.'
"That's it! That's all you get and you're like, 'Ungh? What could ungh be?' You look around, you're like, 'Ah, ball!' There's just a huge difference."
Well, part of that may have to do with the fact that little Dimitri is just over one year old and Wyatt is three!
Have you ever noticed any differences between raising sons and daughters, mums?