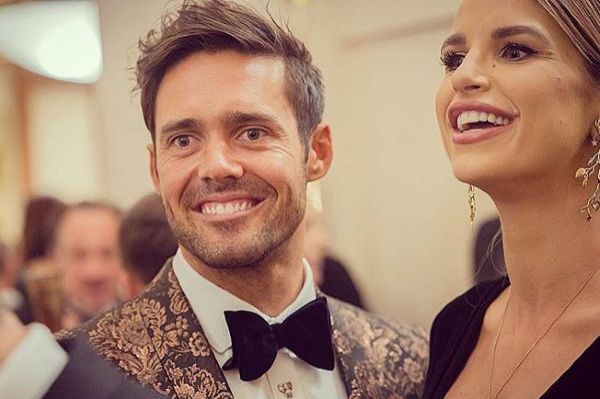 Spencer Matthews has been showering his Instagram with photos of his baby boy Theodore and we don't blame the doting dad. Theodore is by far the cutest kid we've ever seen.
His button nose and snuggly mouse jumpers make our hearts melt but we must admit Spencer's latest photo of his darling son has turned us to mush.
The proud dad took the photo on a morning walk with wife Vogue and their baby boy.
He posted a beautiful black and white snap of a sleepy Theodore, captioned: "Mum and dad think I'm snoozing during their walks in the park but actually I'm listening to all the nice things they're saying about me and trying not to laugh."
Fans couldn't help but comment on the resemblance between Spencer and his little boy: "He's so like his daddy."
"He's the spitting image of you Spencer," one follower shared.
"He looks so like you… He is a little dote. Enjoy every minute with him," said one user.

The dad recently gushed about welcoming his first child into the world in an emotional Instagram post: "Family means everything to me and with Theodore in our lives now I can safely say that these past few weeks have been the greatest of my life."
It's safe to say Spencer's wild days are well and truly behind him. The dad was notoriously known for his bad boy antics on Made In Chelsea, but he has certainly had quite the transformation since his days on the reality show.
Many fans couldn't help but praise him: "Spencer, who'd have thought it, married, daddy and looking settled and wholesome at last!"