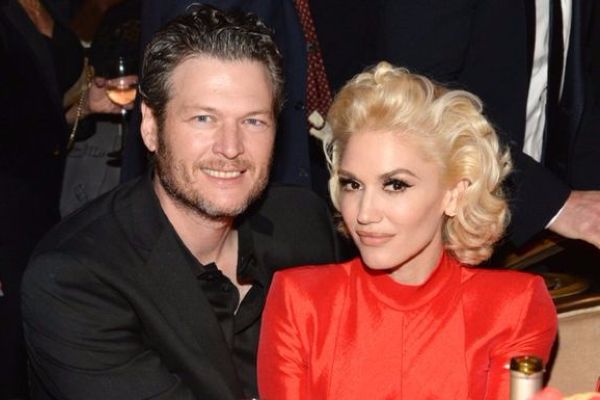 The wildfires in California have raged across the southern part of the state. Almost 200,000 people have had to evacuate their homes, the BBC reports, including some of Hollywood's biggest stars.
Gwen Stefani appeared on The Ellen Degeneres Show yesterday and shared with the host how the fires have affected her family.
The No Doubt singer is currently dating country crooner Blake Shelton, and the morning of the fire he flew out, leaving the 48-year-old on her own.
"Literally, Blake flew out the morning of, and I'm like, you're gonna leave me here? In the fire? Like, this is crazy!" the chart-topping songstress told Ellen.
While Gwen assured the TV presenter that she was okay, one of her sons, 11-year-old Kingston, so worried that the mum-of-three said he texted her, "Mom, I'm praying for you. I hope that God puts a forcefield around us and the wind blows the other way."
Kingston also gave her some sound advice, telling his mum not to wear her earplugs and to turn her ringer on loud in case anyone called.
He is big brother to Gwen Stefani's two other sons with ex-husband Gavin Rossdale: nine-year-old Zuma and three-year-old Apollo.
We're happy she's okay, and that Kingston is so concerned for his mum!
Speaking about the wildfires, Gwen admitted that she was nervous as well.
"Because we were scared! It's scary, and who knows what's gonna happen next?" The Voice judge said to Ellen.
Gwen said she was actually worried for Ellen since the comedian's home is in Santa Barbara and the winds were blowing in that direction.
The TV host said she did end up having to evacuate her home, and in a nice moment of sincerity Gwen told Ellen, "I love you and I think about you often."
"I love you, too," Ellen replied - before getting back to another joke, of course!
The two also discussed happier subjects, like Gwen's first-ever Christmas album that was released this year, called, You Make It Feel Like Christmas. She's even getting her own Christmas special that airs on NBC this Tuesday!
"It felt very old Hollywood," Gwen said of the experience, "Because we were downtown at the L.A. theatre...It was just this really, really romantic Hollywood thing."
We can't wait to tune in! And we hope everyone in southern California is staying safe.