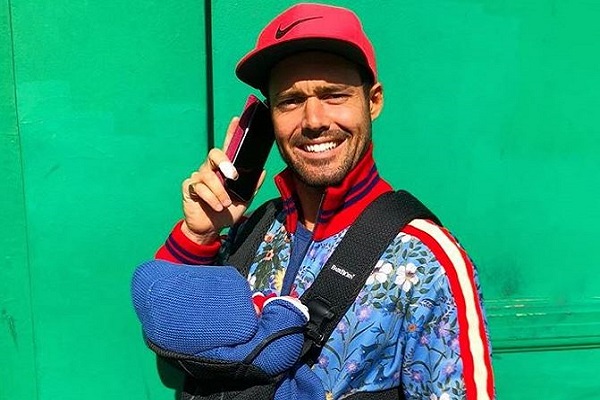 Spencer Matthews and Vogue Williams shared the cutest snaps of their newborn son Theodore yesterday and it's safe to say they melted our hearts.
Their baby boy is just too cute for words.
This morning, Spencer shared a father-son snap that'll warm even the coldest of hearts.
The former Made In Chelsea star cuddled his baby boy in bed in the cute photo.
He captioned the snap: "Morning from the Matthews boys!!"
Theodore is certainly every inch of his dad. The resemblance between the pair is uncanny.
Spencer's followers couldn't help but swoon over the adorable photo of the Matthews boys. One user wrote: "Wow!! He's so much like you! Adorable photo. Enjoy every second. My daughter turned 18 months today and I've got no idea where the times gone."
"Awww he is a wee dote. You and Vogue must both be over the moon, so precious."
"Children bring so much joy & happiness into our lives! A love you've never experienced before," another shared.
"He's a gorgeous baby! He's the Image of you with Vogues eyes," said another.
Vogue and Spencer have been enjoying every moment of parenthood. They welcomed Theodore into the world on September 5, 2018.
The proud dad gushed about his son's arrival: "This morning at 3:55 am, we welcomed our son into a quiet London hospital... He is beautiful and healthy. We feel truly blessed."
"Couldn't be more proud," he added.
Baby Theodore is the sweetest baby boy.