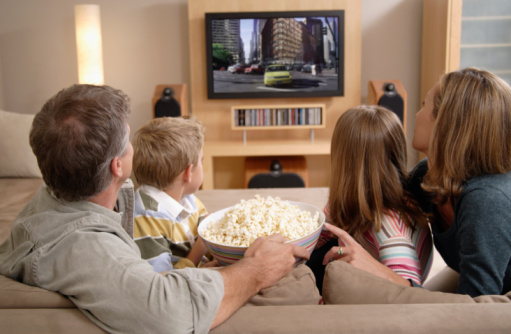 With Mother's Day fast approaching, there's no doubt that there are many families scrambling to get a present sorted.
Well, not every gift needs to leave you with empty pockets.
We think the most important thing about Mother's Day is to spend time together as a family, and what better way than spending a night in watching a movie.
So get the corn popping, sit down and enjoy one of these great movies with your loved ones this Mother's Day.
1. Mamma Mia!
We couldn't possibly have a list of great mum-themed movies and not include Mamma Mia!
For those of you who may have been living in a cave somewhere, this movie tells the story of a bride-to-be as she tries to figure out who her father is in the days leading up to her big day.
With lots of great ABBA tunes to get the whole family singing, the relationship between mum, Donna, and daughter, Sophie, in this movie is truly something to celebrate.
2. Mrs. Doubtfire
An absolute classic – it may be 24 years old (yikes!) but Mrs. Doubtfire is still brilliantly funny and heartbreaking all-in-one.
The movie tells the story of Daniel Hillard and his family, after he and his wife divorce.
In an attempt to spend more time with his three children, Daniel disguises himself as the lovable Scottish housekeeper, Mrs. Doubtfire.
If you haven't sat down and watched this with your little ones yet, you're in for a treat.
3. Freaky Friday
We personally love the Jamie Lee Curtis and Lindsay Lohan version.
The 2003 remake has often been hailed as great example of a modern day remake and we have to agree.
Jamie Lee Curtis is hilarious as the working mum/angsty teen and was even the source of some serious awards buzz at the time.
There are some killer moments in this movie that will leave the whole family in stitches. 4. The Blind Side
Based on the true story of NFL player, Michael Oher, The Blind Side shows just how powerful a mother's love can be.
After finding him homeless and traumatised after a rough upbringing, Leigh Anne Tuohy decides to adopt Michael and the tears just keep flowing from there.
The movie gets a little dark in the middle, but it has an overwhelmingly happy ending.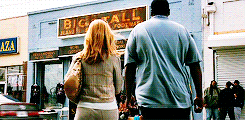 5. The Sound of Music
It ain't easy being a mum to multiples, yet Julie Andrews seems to manage her new life as mother to seven kids just fine.
Leaving an Austrian convent, Maria adapts to life as a governess to the children of a Naval officer, all the while finding time to sing some delightful show tunes.
You can't beat a classic, and this is one of the best.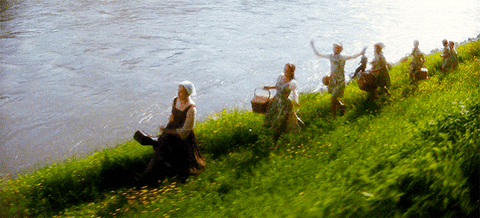 6. The Incredibles
This Pixar animation tells the story of a family of undercover superheroes and that's pretty much all you need to know.
With amazing actors providing voices for these characters, The Incredibles is definitely one the kids will love.
And we wouldn't be surprised if this inspires your Halloween costumes for this year.
7. The Parent Trap
Lindsay Lohan's second appearance on our list and it's well-deserved.
This 1998 remake is everything you want from a family adventure film.
Using their twin powers and scheming ways, Annie and Hallie are determined to get their family back together and you cannot help but root for them.