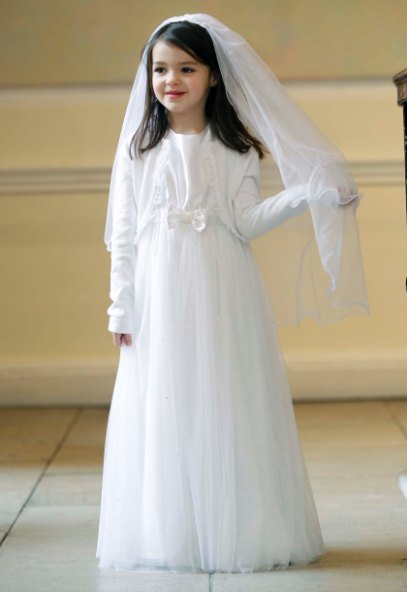 If you are looking for a gorgeous, high quality Communion outfit for your little girl or boy at an affordable price, then you should pop into Marks & Spencer and check out their new Communion range for 2012, which is now available in selected M&S stores across Ireland. The Autograph Communion Collection includes four beautiful, hand finished Communion dress for the girls and sharp suits for the boys.
This range from M&S is excellent value with dresses prices from just €59 and boy's suits from €45. The range is made from the very best quality fabrics so they look and feel fantastic. The dresses are made or duchess satin or organza with full net underlay.
Mum's will be delighted to know that they are now machine washable, so you can save money on dry cleaning.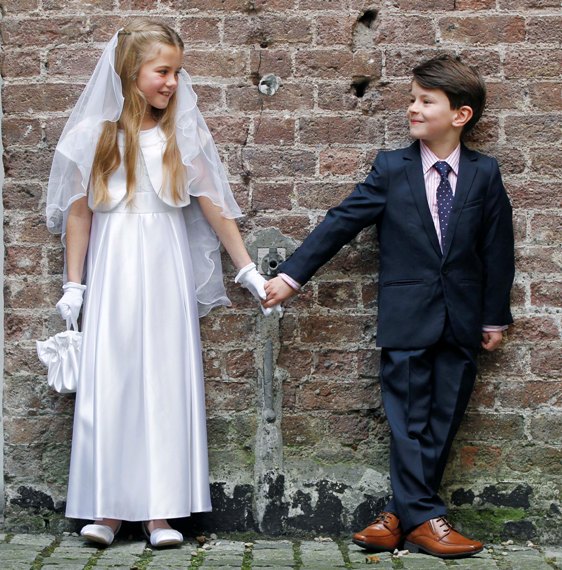 M&S also have a stunning collection of accessories to accompany the range. Mesh and lace trim cardigans from €23, gloves from €10, detailed bag from €19.50 and a beautiful veil from €23. There is wide selection of ties for the boys from just €4 and formal double cuffed shirts from €10.
Autograph Communion Collection is now on sale in M&S stores and is available in ages seven, eight, nine and ten years.