The tales of children's book hero Johnny Magory, his sister Lily-May and dog Ruairi, have previously seen them join forces with Irish Legends, explore the magical wild and even take in a game of rounders. Now in their latest adventure, which you can order now for delivery by the end of April, Johnny and the gang are ready to take your little explorers off for a Farmyard Féasta!
Kildare native, author Emma-Jane Leeson (EJ) is excited to bring the seventh book in the colourful Johnny Magory series to life. Johnny Magory and the Farmyard Féasta will see EJ's much-loved characters explore farmyard life, hosting a party for their animal friends and maybe getting into a little mischief along the way.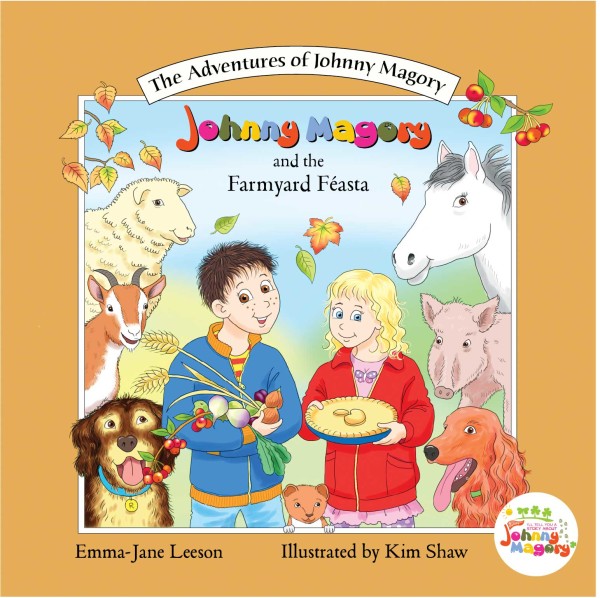 Growing up in Ireland, every night EJ's parents told her "a story about Johnny Magory". These made-up tales were usually derived from whatever sort of harm and devilment EJ had got up to that day and she couldn't wait for bedtime for her mother to read a book and her father to tell her a story about what Johnny had done too. Based on the old Irish rhyme "I'll tell you a story about Johnny McGory. Will I begin it? That's all that's in it!", her father's storytelling ensured EJ and her siblings went to sleep excited about their next adventure in the morning. EJ spent her childhood outside, where she was happiest. Not a lot has changed in three decades. This love of nature and the outdoors inspired EJ to write down a few stories and bring Johnny McGory to the next generation.
Now releasing her seventh book in the Johnny Magory series, inspired by her own father's stories, EJ is emerging as a true success story. She has recently begun to work with literary distributors O'Brien Press and Gill Books which will see Johnny and his sister arrive on even more shelves in well-known bookstores across Ireland.
Now celebrating a successful two years in business, a proud EJ noted: "The 7th Johnny Magory book, I can't actually believe it. I'm absolutely over the moon with this milestone and really and truly cannot thank everyone enough for their support. I can't wait to get this new story into your hands to illuminate the mind of a little explorer you know."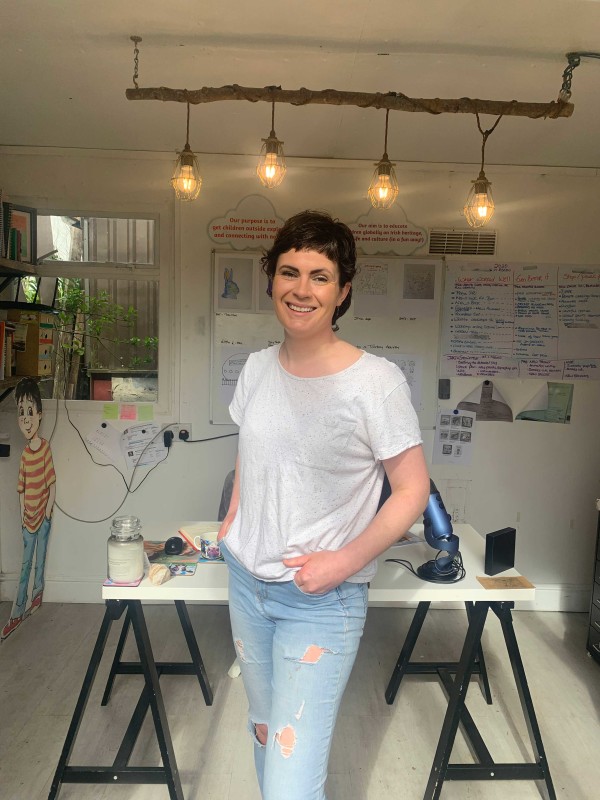 It is not just her characters who celebrate Ireland's natural environment. EJ's own imaginative storytelling is reflected in her own love for nature and wildlife, which she enjoys from her home in the countryside of Co.Kildare. The author and entrepreneur will now add environmentalist to her growing list of accolades as she develops her family land into a wildlife reserve to help protect and nurture the local landscape.
Further exciting developments for EJ have seen the beloved book series receive funding from Screen Ireland to bring Johnny's adventures to life with an animated show. This is a highly sought after and elusive accomplishment that EJ and her team are immensely proud of. The series is currently in developmental stages with Ireland's Elk Studios, who have worked with giants such as CBeebies and Disney Junior. The animation is set to be an exciting milestone for EJ and the stories of Johnny Magory.
For now, your little ones can enjoy a trip to the farm with Johnny, Lily-May, Ruairi and their farmyard friends in Johnny Magory and the Farmyard Féasta available to purchase from today for delivery by the last week in April 2021.
This seventh book will feature a tribute to Johnny Magory's readers as well. In March 2021, EJ ran a social media competition to give seven fans of the book series a chance to have their names featured in the book as the farmyard animals Johnny and his sister meet on their adventure. The book has been dedicated to all the 'Little Explorers' who took part in the challenge to get outside and plant something, from trees to flowers.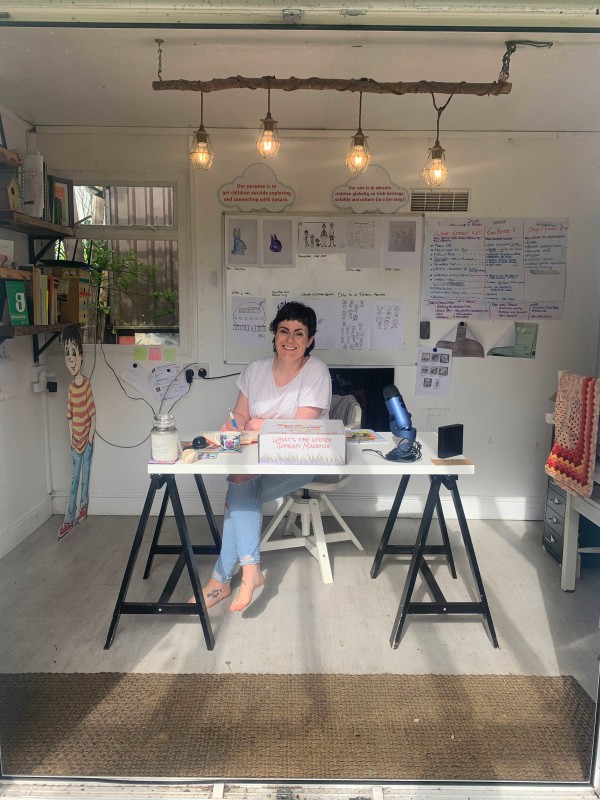 Since leaving her career in the corporate world to establish her Johnny Magory business it has gone from strength to strength. Johnny Magory business has been part of DCU Rya Academies Female High Fliers programme and Enterprise Ireland's New Frontiers Course for Potential Start-Ups. EJ is also a part of the Department of Agriculture, Food and Marine's Acorn programme for Female Entrepreneurs.
Other Books in the Johnny Magory Series are:
Johnny Magory in the Magical Wild
Johnny Magory and the Game of Rounders
Johnny Magory and the Wild Water Race
Johnny Magory and the Forest Fleadh Cheoil​
Johnny Magory Joins the Irish Legends
Johnny Magory and the Farmyard Féasta
This much-loved homegrown tale is going rom strength to strength and connects readers with their culture and their Irish heritage. And not only is it promoting Ireland all it has to offer, but it is also written, edited, illustrated and printed all within Ireland, so you know you're supporting local.
Follow EJ on Twitter and Instagram and preorder her new book here to keep up with all of Johnny Magory's stories!