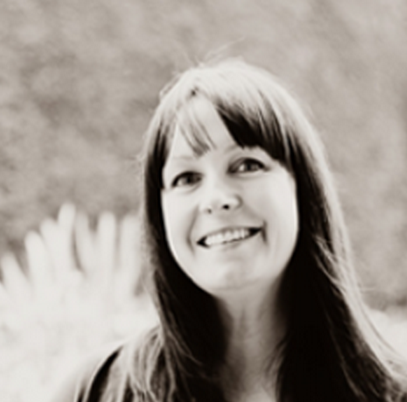 This week's Mum Blogger of the Week is Caroline Hopper from My Family Ties. Mum to two girls, eight and 15, Caroline knows all too well the trials and tribulations that come with motherhood. When she is not busy baking, cooking or attempting arts and crafts with her kids, she is on the lookout for gadgets and gizmos that will make her life as a mum a lot easier.
A qualified beauty therapist, Caroline was a product reviewer for The Beauty Bible and loves trying out new products. She is also a keen photographer and shows off her beautiful snaps on her blog.
Clearly a very busy woman, we were delighted when Caroline took time out of her day to let us in on her parenting secrets.
What is the most important thing you have learned since becoming a mum?
I think the most important thing I have learned is the art of time management. When you are a mum you need to be able to dedicate quality time to your child, and if that means allocating a later time to tackle the chores then so be it. Time spent with your child is so precious and vital to help to improve that special bond.
What's the most ridiculous/hilarious/unbelievable thing your child has done?
One evening after school, our youngest daughter was very quiet upstairs in her bedroom for a while, and when she came downstairs she looked a little different. I couldn't put my finger on it but I knew she had done something to her hair, she has blond hair down past her waist. I then realised she had tried to pull some hair forward to cut in a fringe!
Her lovely long hair now has a crooked long half fringe which I have to pin back every day! I was quite cross at first but I got over it as I think every child has tried this out at some point in their young lives. But it is so annoying when I am trying to French plait it back for school!
What's the weirdest thing you've said/done as a parent?
We bought a bus to renovate as a motorhome two years ago, and we still haven't finished renovating it fully. And I think when my partner came home from collecting it and we said to the girls "We have bought a bus" that was the strangest and funniest thing we have told them!
Name one thing you do that helps keep you sane?
One of the greatest pleasures to keep me sane is to read a novel. It is so easy not to find time to read, so I make it a ritual that I read a little every day, even if I just find the time to read one chapter. It relaxes me so much and can instantly lift my mood. It's a small thing but an important part of the day to keep me sane.
What is the best piece of advice you would give to other mums?
Relax into your role as a mum, as I have found a calm, relaxed parent is far better equipped to deal with the day's stresses and strains of parenthood. So look for a way to find your inner-calm, yoga, meditation, or perhaps a bath and a good book. Take time to find a way of being calmer and you will reap the rewards in you're parenting.
If you had to choose just one thing that you absolutely love about being a mum, what would it be?
The bond I have with my two daughter's is priceless, I am thankful every day for the closeness we share.
Don't forget to check out the My Family Ties blog for updates or follow it on Facebook,Twitter and Instagram.