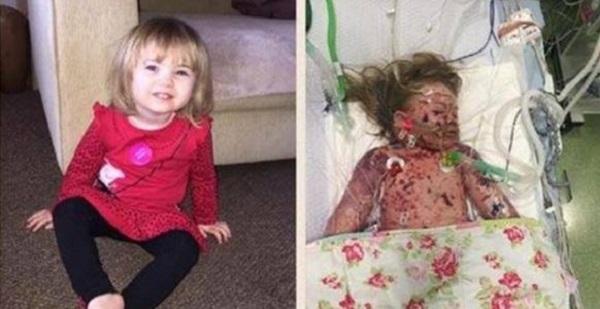 Many families have been touched by the devastating effects of meningitis, and now – just days after losing their precious daughter to the illness – the Burdett family have shared their story in a bid to raise awareness.
Jenny Burdett has spoken to Meningitis Now about her grief after losing two-year-old daughter Faye, following a brave battle with meningitis.
Faye was rushed to A&E after breaking out in a rash on her forehead, and her case was considered so serious that she was transferred to another hospital. Her heart stopped on the way to the second facility, and after being revived the tot was given a 1% chance of surviving the ordeal.
Little Faye battled bravely, but after a few days her condition started to deteriorate, as sepsis began to spread throughout her body. Doctors then made the tough decision to amputate both of Faye's legs and one of her arms.
Now, mum Jenny and her partner were faced with the toughest decision of their lives: "She was getting tired, her little body consumed by meningitis and sepsis. We had to make the decision: a massive operation and she may die, or we let her go peacefully on her own accord."
"We decided the latter and then watched our little girl slip away. At 9pm on February 14th she finally fell asleep forever. All this in only 11 days," a heartbroken Jenny told Meningitis Now.
After losing her precious daughter, Jenny is now lending her support to the British campaign (link here) to provide all children with a Meningitis B vaccine.
Our hearts go out to the Burdett family at this awful time.
If you are considering paying for the vaccination privately, here's what you need to do:
Firstly, talk to your GP and ask if you can get it done privately.
They will either give you a prescription to order it in from the chemist OR they may order it directly from the vaccine company themselves. Usually there is a higher cost because of delivery if the doctor orders it to the surgery.
The morning you are getting the injection done, go to chemist and collect it - it must be refrigerated so do the collection just before going to the doctor.
The number of injections varies by age of child. Booster is required at least once if not twice.
Arm will be sore after getting it.
It costs about €156.00 per injection from pharmacy. However, the pharmacy may waive dispensing fee if you ask as you will also need to pay the doctor a fee to inject each time.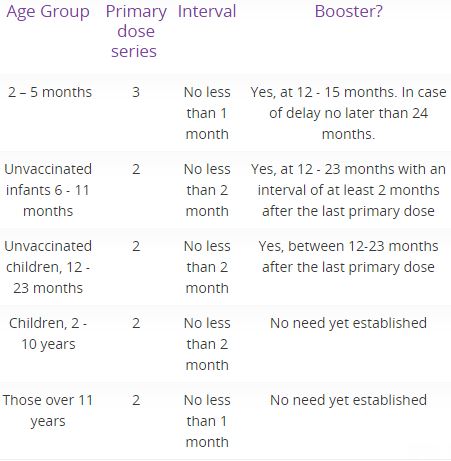 SHARE to raise awareness of the dangers of meningitis, and encourage vigilance among parents.