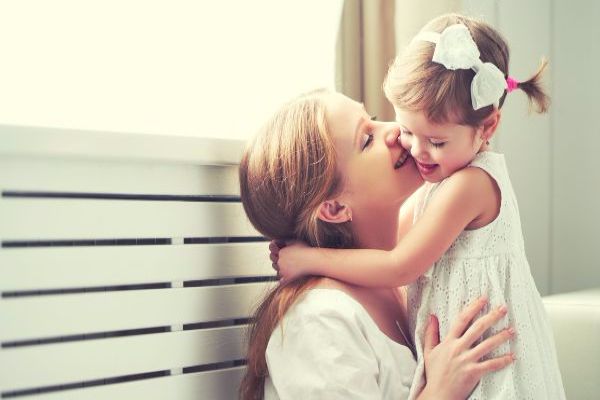 Every year, actress Jennifer Garner celebrates 'Yes Day'. This day is all about being positive and granting every one of your child's wishes, for one day only.
The actress is all about embracing the excitement of being young, "No matter how silly the request, there is one day a year when kids always receive a positive response: Can I have pizza for breakfast? YES! Can we have a food fight? YES! Can I stay up really late? YES!"
Jennifer has been celebrating 'Yes Day' for the past five years and, to no surprise, many other mums have been inspired by the tradition.
One mum recently shared her experience on Facebook, and it sounds like her son loved the idea.
Mum Amy hosted a 'yes half hour', where she made one of her kid's dreams come true.
The mum-of-five shared, "Here's how it worked for me. Sam has been dying to buy new Halloween decorations, so last night I decided I was going to make this dream a priority, and I told him I'd pick him up from school and we'd go right from there."
The mum warned her son that they were on a budget, but she told him he could pick out whatever he wanted, as long as it wasn't too expensive.
She shared, "At the bus stop, we talked about what a budget meant, and how he'd have to make some choices, and that he should think about what he most wanted."
Her son was over the moon during their shopping trip, "The joy in this kid the whole time we were shopping was awesome."
The mum agreed to buy two kinds of Doritos, hot dogs, Halloween-themed mini soda cans, an army man costume, French toast bagels, strawberry cream cheese, and even string spider webs.
Amy shared that she was delighted that she could say yes to all his wishes, "He was a gem the whole time, and felt like a million dollars walking into the house and getting cheers from the big kids for the awesome dinner he picked out."
She said he adored overseeing the shopping trip. The mum has now decided to continue with the sweet event, "Each of these crazies will get an impromptu 'yes half hour' some time this year."
Amy encouraged other mums to take up the 'yes half hour': "It can happen anywhere, and anytime. You don't have to be a planner or a millionaire."
What do you think of this quirky family tradition?