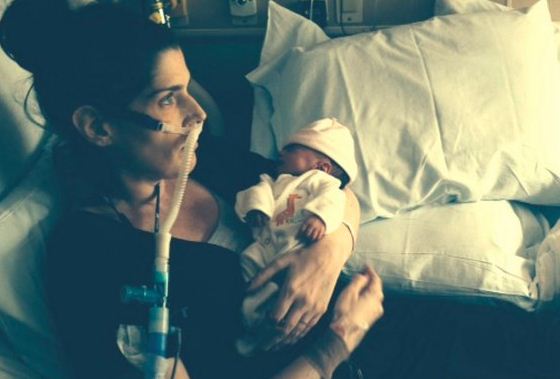 A little girl, who lost her mum to cancer just weeks after her birth, is able to begin the learning process with the help of her late mum's voice through an edited iPad app.

36-year-old Liz Joice delivered her child via caesarean section at 34 weeks, just months after being told she was suffering from cancer of the spine.

Determined to see her pregnancy through to term, Liz refused a full MRI which would have forced her to terminate her pregnancy.

Instead, Liz underwent surgery to remove the tumour on her spine, but was devastated to learn that the cancer had spread throughout her body and was attacking her major vital organs.

Having agreed to share her journey in 40 Weeks, a documentary which followed pregnant women as they navigated pregnancy and all it entails, Liz was featured chatting happily and her voice has subsequently been used by the documentary's director to create educational aids for Liz's daughter, Lily.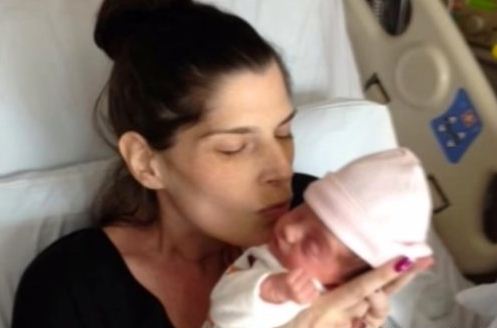 Now 16 months, Lily is learning to count with the help of her mum's voice who was recorded counting how many weeks pregnant she was at certain point in the documentary, while footage of Liz singing is also being used to keep the memory of Lily's mum alive.

Commenting on the project, the documentary's director, Christopher Henze said: "Right now it's about shapes and sounds and colours with her mother's image and her mother's voice. So she knows what her mother looks like, knows what her mother sounds like."

Having successful beaten the disease five years prior to her pregnancy, Liz's husband Max recalls the devastation they felt when Liz was diagnosed again, telling the New York Post: "It was like something out of a movie. We sat there and cried. We tried to tell stories and talk about all the great things."

Our hearts go out to Liz's husband Max and their little girl, Lily.