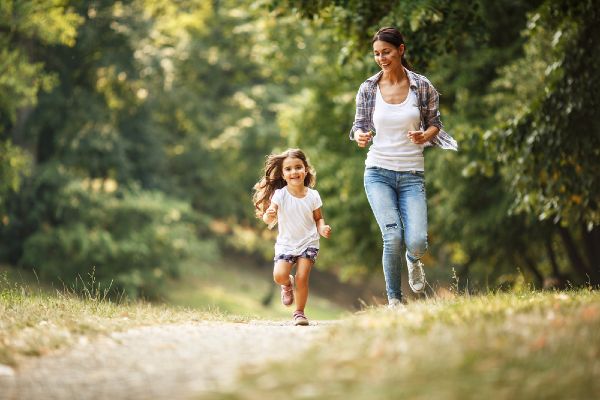 Halloween is a thrilling time of year, especially for the kids. They get to dress up as their favourite superhero or as a ghoulish character. They get to go trick or treating with their friends. They go to family Halloween parties, where you will find many dads dancing poorly to Thriller. However, everyone's favourite thing about Halloween is the sweets.
Sadly, one mum revealed a heart-breaking story behind her two adopted daughters' fears of Halloween.
Amy Beth Gardner has opened up about the distressing reason why her adopted daughters disliked Halloween. The inspiring mum shared their story on the Love What Matters Facebook page.
She admitted that as the family approached their first Halloween together in 2014, something didn't seem right, "I noticed that she and her nine-year-old sister froze in fear each time I mentioned the upcoming holiday."
The mum soon discovered the heartbreaking reason behind their fear. The mum was horrified by what she found out, "They took turns telling me about how they had once been given candy for Halloween only to have an adult take the candy and eat it in front of them while making them watch."
The girls told their mum that the adults made them eat the sweet wrappers, "The adults forced them to eat the empty wrappers — a cruel way to give the girls a literal taste of what they were missing out on that Halloween evening."
Amy was traumatised by what the girls told her, but she was determined to show them the true spirit of Halloween. She knew she had to be extremely careful.
The girls gathered up plenty of sweet treats when their mum escorted them from house to house in their cute costumes.
When they returned home, Amy took out two plastic bags and a black marker. She told them to count how much candy they had and write the number on the bag.
The caring mum explained that the girls were still concerned despite her clever idea, "The girls asked if they could recount the pieces before going to bed. I would sit and count their candy with them night after night, earning their trust one lollipop at a time."
Three years later, Amy has adopted the girls and they are happier than ever before. Their mum has taught them many valuable lessons.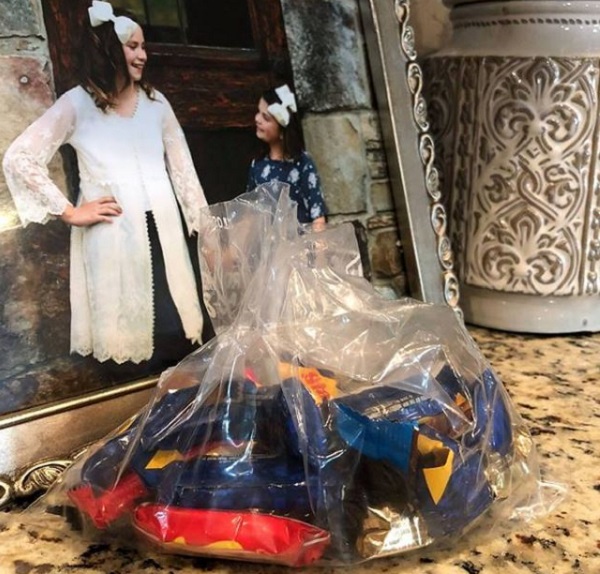 Amy went on to share that last night her youngest daughter handed her a bag of sweets, "As I pulled the piece of paper off the bag, I saw these words scrawled in her sweet third-grade handwriting:
'Mom, I want to give you a taste of how much love I have for you by giving you my candy.'"
The generous gesture warmed Amy's heart. Her daughter's kindness showed her that despite her hardships, she has developed into a kind-hearted little girl.
Amy ended the post with these powerful words, "What if you and I show that same kind of courage today as we take inventory of our own pain — and allow the bitter to become sweet?"