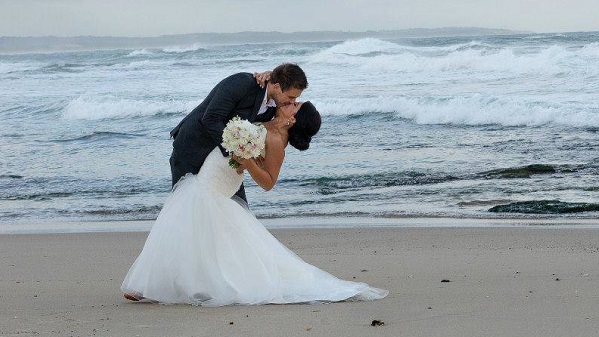 The arrival of a baby transforms everything for a family, and while it's a time of delirious joy, transforming from a duo to a trio and beyond can bring about some unanticipated changes in Mum and Dad's relationship.
This has been illustrated perfectly by one mum's powerful post about the dramatic ways in which her marriage to her husband has changed since they became a family of five.
Mel Watts, who blogs at 'The Modern Mumma', took to Facebook to share the post, written from 'a very raw part of her heart'.
"Husband. Wife. Roommates? If someone told me years ago that my relationship would one day change, I would have laughed and said no way," she began. We bet that, already, your interest is piqued.
The post, which documents her complicated emotions over her changing relationship, stemmed from a recent incident in which she found herself awake in bed, crying as she thought of all of the things she and her husband no longer do together.
Admitting that she was is mad at both of them for 'changing', Mel wrote: "The long date nights have gone. The sleep-ins are non-existent. The surprise weekends away, we can no longer afford them. The new underwear…completely impractical. The long hot showers, are now lukewarm, and we're tag-teaming kids in between."
Like every other couple, having children changed the dynamics and routine of Mel's relationship, and she admits that she has found it near-impossible to find a balance.
While she says that it's important to make your relationship a priority among the child-rearing, she insists that these changes – although traumatic, in some instances – have not been for the worst.
"Is the romance dead? No. It's very much alive, but it also has another three humans involved. It's not as easy anymore…If someone asked me today, 'Did your relationship change over time?' I would answer - Yes. Nothing is going to be easy forever. Nothing is going to stay the same. And that's okay. Life is all about the change," she added.
We're sure that many of you reading this can relate to Mel's mixture of emotions.
SHARE with a fellow mum who will recognise these feelings all too well.