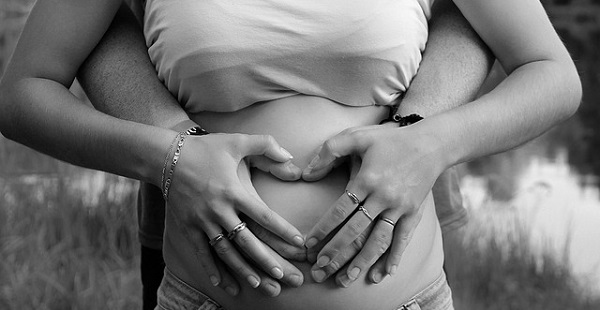 Having a child can be scary when you think you have your life set up and all figured out – so can you imagine what goes through a teenager's head when they see the positive lines on that pregnancy test?
For US mum Kayla Setiz, it was a terrifying prospect to be pregnant at the tender age of 15 – but she has shared her account in a bid to give hope to other teens in her circumstances.
Posting a Facebook photo of herself and her partner, both dressed in graduation robes, holding their five-year-old daughter; Kayla recalled the very beginning of her pregnancy journey.
"Every emotion ran through my mind, and what my plans were going to be for the rest of my life. At my first doctor's appointment we heard her heartbeat, and my doctor said to me 'You're happy about this?!' which started my doubting about what I should do," she told the Love What Matters Facebook page.
In what turned out to be their 'best decision ever', Kayla and her boyfriend 'promised to graduate high school, college and make their lives exactly how they wanted while still raising their daughter together'. And that's exactly what they did.
"My plans of living in a dorm, attending a university on a full scholarship were over. Instead, I chose the mom life, and I wouldn't have it any other way. We are now both 21 years old, graduating with our first college degree, and will be heading for our bachelor's next," she explained.
As for their adorable little daughter, she is heading to Kindergarten in the autumn.
What a wonderful account of how love and determination brought this family to this joyful stage in their lives.
Well done to Kayla and her boyfriend for achieving their dreams.
SHARE to inspire a fellow parent-to-be.