​Fyffes have released a brilliant new educational app for children called Go Bananas.
While we are very serious about limiting screen time for kids here at MummyPages, we really believe that educational games and apps can be a real asset in helping children to develop problem solving skills, build up knowledge and improve their hand-eye co-ordination.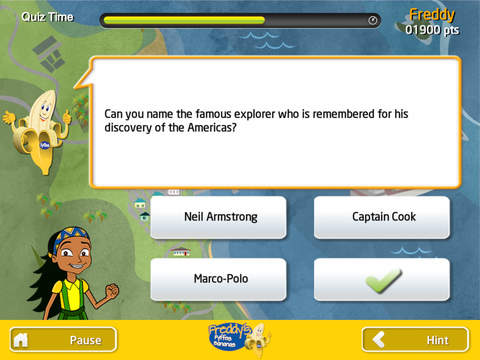 Go Bananas is completely free and is set in Puerto Bananero in Belize. Children must work with Freddy Fyffe to help his friend Chantal with her school project by playing fun games to win facts that will help her complete her report. They'll also get to grow a banana plant along the way!
Each level is a new game that your child must beat to move on to the next; some games will test your child's knowledge of different subjects like geography, while others are just fun games or memory tests. There's also a nice element of problem solving to many of the games that really encourages kids to use their brains.
When you complete a level, you learn a new fun fact about bananas, Belize or the Central American region. There are also mini research projects within the game that you can download as PDFs to encourage your child to read up on other subjects outside of the app.
To celebrate the launch of Go Bananas, Fyffes are encouraging Irish pupils to design a fun and creative space using a huge shipping container and the winner will have their design brought to life and installed at their school!
To enter:
You can download the template PDF from the Fyffes site here
Alternatively you can download the Go Bananas app, click on the competition button on the home screen and print the design template that way.
Give the template to your child, set them up with crayons, colouring pencils and crayons and let them design the space of their dreams for their school.
Send your entry to Go Bananas Competition, Fyffes, Ramparts Road, Dundalk, Co Louth by 31st July 2015.
And remember, Mum or Dad needs to sign their child's form to give them permission to enter.
The winner will be announced on or before 30th September 2015. In the meantime, visit FreddyFyffes.ie and let your child enjoy all the fun (and free!) games and activities they have online.