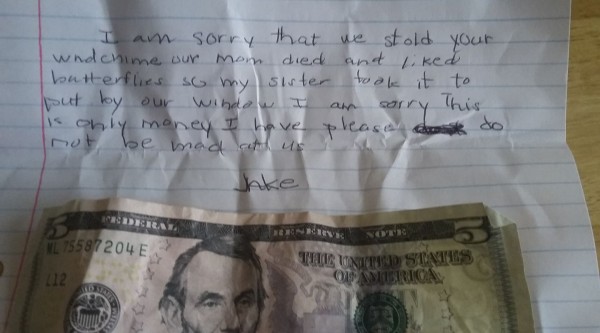 A mum is reaching out to find the young boy who left a heartbreaking apology note at her door.
Mum-of-five, Chrissy Marie, is looking for the boy who left a letter of apology and a $5 note at her door, after he took the wind chimes hanging outside her home.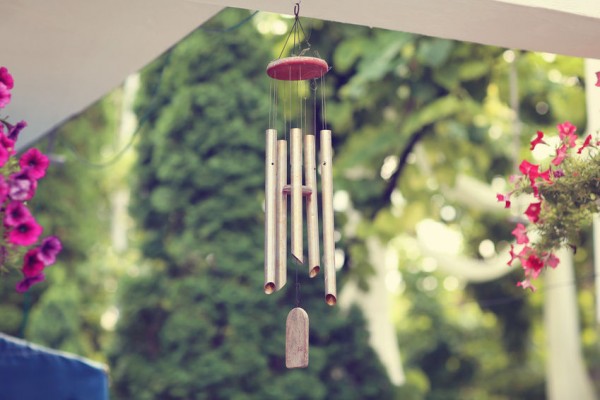 Taking to Facebook, Chrissy asked for the public's help after revealing the bittersweet note she found.
"So, this was on my door this morning," read Chrissy's caption.
"It said: 'I am sorry that we stole your wind chimes. Our mum died and likes butterflies, so my sister took it and put it by our window.'
"'I am so sorry this is the only money I have. Please do not be mad, Jake'."
Responding to the boy's apology, Chrissy said:
"Well Jake, I'm not sure who you are, but you can come get your money back, sweetie.
"I had three of those wind chimes, so you can come back and take another one."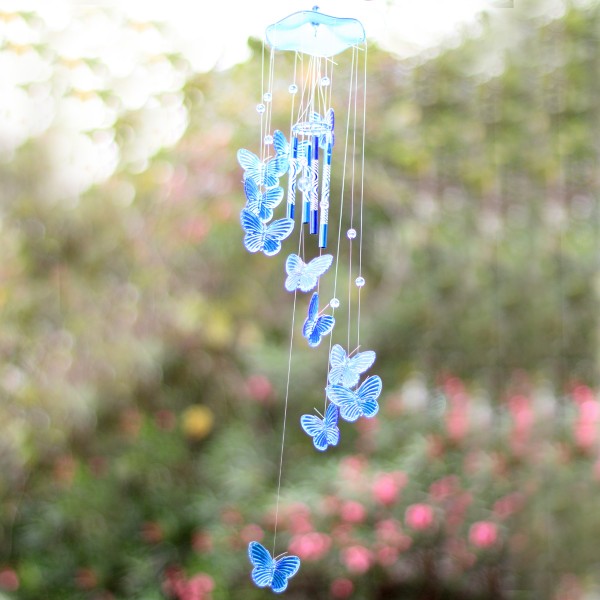 The post has received nearly 2,000 reactions on Facebook, and people are eager to find out if Chrissy has managed to track Jake down.
"There aren't any children named Jake in my area, but some kids around here say there are a lot of boys named Jake at their school," Chrissy said in an update.
Many have also asked why Chrissy was so touched by the letter, so the mum took to social media to share her own personal experiences that motivated her to reach out.
"I do know what it's like to lose a parent. I was five years old when I lost my mum, and just lost my dad almost six years ago. Everyone, unfortunately, will lose a parent sometime in their life."