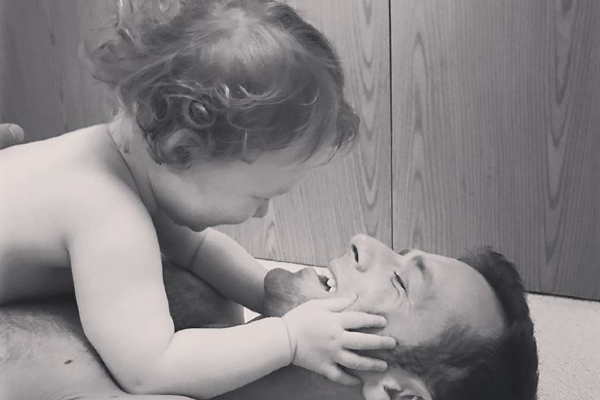 Harry Judd's Instagram is full of heartwarming photos of his family. He certainly captures the best moments with wife Izzy, daughter Lola and son Kit.
From family weddings to early morning snuggles, Harry's account is a place of pure joy. It's safe to say he's one of our favourite celebrity dads.
The McFly drummer has warmed our hearts with his most recent video.
Harry shared quite the special parenting moment with his followers. His nine-month-old son Kit is already pottering around and the dad couldn't help but capture the huge step on camera.
The Strictly Come Dancing champion captioned the video: "9 months and he's off (excuse my annoying high pitched proud voice)"
It's safe to say that Harry is one hell of a proud dad. As young Kit starts to walk the dad couldn't help but contain his excitement.
Harry can be heard cheering his son on: "Oh good boy, good boy. Look at that! My clever boy," he gushed.
We love how supportive and encouraging Harry is and we aren't the only ones. He may have apologised for his high-pitched voice when talking to Kit, but fans loved it.
"Not annoying at all, all I hear is a proud loving dad," one fan wrote.
"Clever boy!! Love this! And love hearing the pride in your voice!! We are all guilty of those high pitched squealing moments," said one parent.
"That's so lovely, lots more dads need high pitched voices, it's so lovely when your babies do something special," another commented.
The video of Kit walking has already received 214,000 views and we're not one bit surprised. Harry and Kit are one of the cutest father-son duos ever.