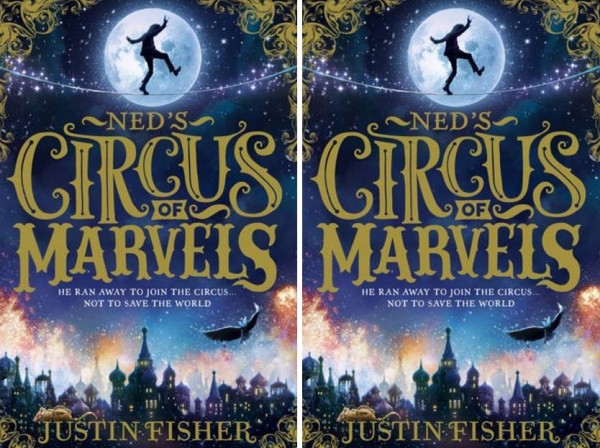 Ned Waddlesworth always considered his world to be exceptionally, painfully ordinary. Right up until the moment that it wasn't.

On the day of his thirteenth birthday, Ned's ordinary world is turned upside down and pulled inside out.
He discovers that everything magical that he has ever read about or imagined is real, and finds himself part of a marvellous, magical monstrous flying circus.
And without him, everything will soon be engulfed in monstrous beasts and beings.
So with the help of a robot mouse, a girl witch and a flying circus unlike and other, it's up to Ned to roll up, roll up and save the world.
A rip-roaring, page-turning tale that will have readers captivated, spellbound and enthralled from beginning to end.
Justin Fisher has been a designer, illustrator and animator for both film and television, and this is his debut book.
Published by HarperCollins, it will be available from Thursday, 30th June 2016.
SHARE if you'll be getting this book for your kids.