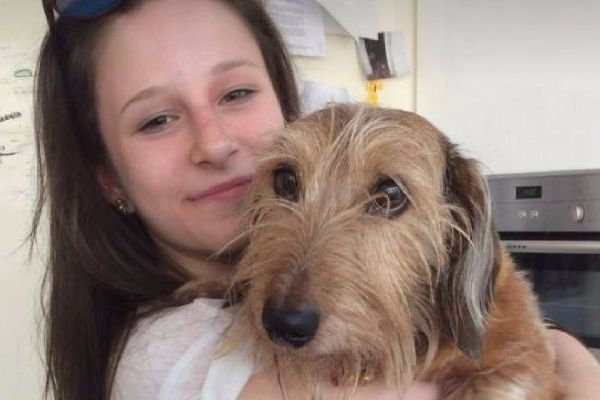 The heartbroken mum of Bray teenager Georgia Murphy, who died of an unexplained allergic reaction after eating pizza in June 2015, said she is "bereft".
Georgia's mother, Janet Phillips, has spoken out about the dangers of allergies, after an inquest into the teen's sudden death concluded.
"Never underestimate allergies, particularly if your child has a combination of asthma, eczema and a food allergy, as Georgia did," she warned.
"She died of anaphylaxis from an undetermined cause, so if you have concerns, get tested."
The 13-year-old suffered from asthma and was also allergic to peanuts.
On June 18, 2015, Georgia had gone swimming with friends, eaten pizza, and drank mango juice before running to a local shop for sweets, where she became ill, according to The Herald.
Georgia had difficulty breathing, and her friends ran to her house to fetch her inhaler. However, Georgia subsequently collapsed and had a cardiac arrest. She died in Our Lady's Children's Hospital, in Dublin, three days later.
Former Fair City actress Janet paid tribute to her beloved daughter, saying she had a "beautiful" and fulfilled life. Georgia shared her mother's love of acting, and she had appeared in several TV commercials.
"Georgia appeared alongside her brother, Matt, in an Eircom commercial, a Spar commercial, and she got the lead role in an ad for Irish Pride bread," she said. "We also got to work together, playing a mother and daughter, and Georgia played daughter to me in a corporate production at Druids Glen Hotel."
The teen was given the nickname of "Duck" by her older sister Rianna as a child, because she loved birds.
Since her death, her family have created a Facebook tribute page called 'Ducks for Georgia', which has prompted people across the world to draw duck artwork on walls, to share to the page. Georgia had planned to decorate her local neighbourhood with chalk street art that summer.
"She was fearless, multi-talented, creative and athletic; but, most of all, she was sensitive and kind," Janet said. "She had so many ambitions, so many things she wanted to do.
"My heart stings every day with grief and pain knowing she will never fulfil her potential."
Sadly, the family has not been given an answer as to what exactly triggered the anaphylactic shock that killed Georgia. On Tuesday, the inquest at Dublin Coroner's Court recorded a narrative verdict; this means the cause of death cannot be attributed to any specific person or thing.
We are thinking of Georgia's family at this incredibly sad time.