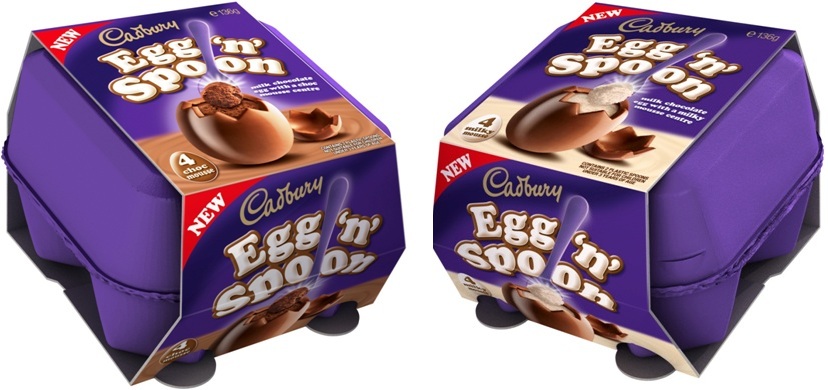 We love chocolate in all shapes and forms, but when it is presented to us in the shape of an egg along with a purple mini-spoon, it suddenly becomes even more fun and delicious to eat!
The new Egg 'n' Spoon from Cadbury's magical world of Joyville is a wonderful way to share some chocolate with the whole family. Four eggs are served in a traditional egg carton (in a fun purple colour) and each egg is filled with a light and fluffy mousse. The eggs also come with fun miniature purple spoons.
The Egg 'n' Spoon is available in two tasty flavours – milky mousse and chocolate mousse. The eggs can be cracked open like a real boiled egg, and the yummy mousse can be spooned out. Then once you've eaten all the mousse, enjoy the tasty chocolate shell.
This chocolate family treat is only available at Easter time and is disappearing from shops fast, so make sure you pick up yours soon.
The Egg 'n' Spoon has an RRP of €5.06 and is available from all leading retailers.