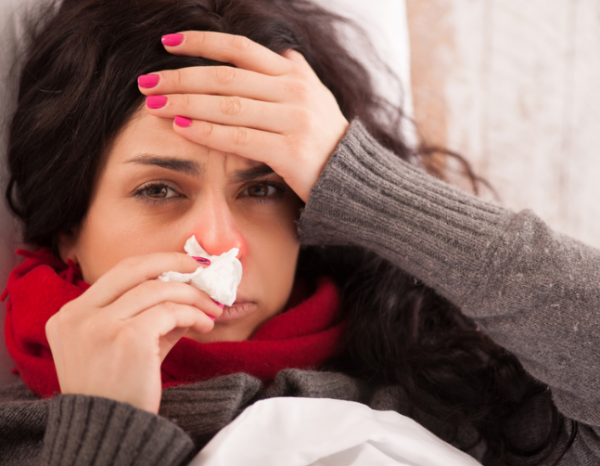 No mum likes to see her teen unwell, but when they come down with something like a sore throat it can be difficult to know if it is severe enough to warrant a trip to their GP.
If money is tight, a mum will need to consider how to squeeze a doctor's high fees into their budget - the last thing anyone wants to be worrying about when their son or daughter is ill.
Thankfully, a new service launched by Boots Ireland will provide appropriate treatment for sore throat within pharmacy across 70 of its pharmacies nationwide.
The Sore Throat Test and Treat Service provides pre-screening and rapid detection testing for the most common cause of bacterial sore throat for anyone over the age of 16.
As a first of its kind pharmacy service in Ireland, it aims to relieve pressure on GPs by reducing the number of people seeking unnecessary consultations for a sore throat, and will also help save families spending money.
A sore throat, which can be a symptom of a viral or bacterial infection, is very common and most people will experience a sore throat two or three times per year.
Painkillers, available over-the-counter in pharmacies, are recommended for treating the majority of these as up to 80 percent of sore throats are caused by a virus. However, many people are increasingly reliant on, and expect to be prescribed, an antibiotic.
As approximately 3.5 percent of GP consultations are for sore throat, the Sore Throat Test and Treat Service aims to reduce antibiotic prescriptions by educating patients on the appropriate use of antibiotics.
Commenting on the launch of the new service, Steven Maxwell, Director of Pharmacy, Boots Ireland said: "This innovative Boots Sore Throat Test and Treat Service will provide patients with access to safe, convenient and accessible testing which can rapidly determine if their sore throat is caused by the Strep A bacteria."
"Preliminary results from the pilot study of the service indicate that of the patients who used our service and required a rapid swab test, a high level of patients (77%) did not require antibiotics at that time. Our aim is to relieve pressure on the Irish health system by reducing the number of unnecessary GP visits as pharmacies are well placed within the community to offer front line services such as this."
Once the consultation and test is complete, patients who display symptoms and whose test results are indicative of a bacterial infection will be referred to a GP. Patients will be provided with a summary of their consultation and their validated throat swab test result which may help to reduce their GP consultation time.
Mr Maxwell continued, "Now available in 70 Boots pharmacies across Ireland, the service is designed to support national health policy regarding appropriate antibiotic use and we hope to educate patients on the most effective use of medication for their sore throat in order to prevent overuse and resistance to antibiotics. We also hope that the summary and test results will be useful to GPs and help to reduce consultation times for patients who are referred."
SHARE to spread the word.