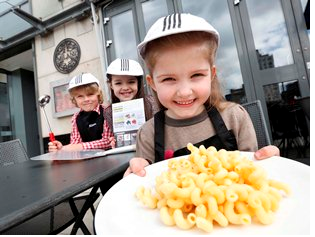 Eating out as a family can often prove quite challenging and finding a restaurant that caters to both adults and children is a rare treat, which is why so many families love to dine at Milano's uniquely delicious restaurants.
Milano's put just as much effort and care into developing their kids menu as they do their adult menu, so much so that they have just relaunched their Piccolo kids menu. There are lots of new additions to the old menu favourites so you can be sure there is a fantastic selection for everyone.
The new Piccolo menu, which looks like a mini magazine, is created to engage kids using an activity page. The activities are fun and educational and help get kids excited about food. Seed packets are also given to each child so they can grow their own herbs at home and learn how to use them in cooking.
The Piccolo menu is great value and kids get to enjoy a delicious four course meal for only €8.50 while little ones who can't manage the set menu can enjoy any main for only €4.95.
Another great feature of the Piccolo menu is that it encourages kids to eat healthily. For instance, their signature dough balls are now served with a selection of crunchy cucumber, red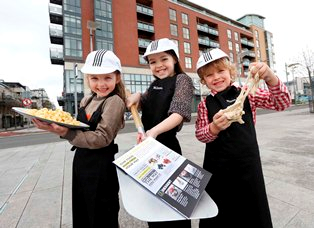 pepper sticks and sweet Santos tomatoes which kids just love.
Milano Pizzaiolos have also introduced a Create Your Own option where kids can add or remove ingredients and also upgrade to a thinner and crispier Romana base for only €1.25. The expert Milano chefs have also improved the pasta dishes including Bolognese, Napoletanata, and Burro and are not to be missed!
At Milano, there is a continued focus on how to introduce healthier options to the menu and have recently introduced a delectable gluten free brownie topped with fresh strawberry.
A final lovely feature of the menu are the bambinoccino's, a real treat of frothed milk and a sprinkling of chocolate powder, which kids can sip and feel just as sophisticated as the grown-ups.