According to a recent survey commissioned by The FertilityHQ, there exists a clear and concerning gender divide in Ireland. The survey aimed to understand attitudes towards fertility among 500 Irish men and women aged 20-45 and found that women in this age group experience significantly more pressure from society to start a family or have a child than their male counterparts.
At the societal level, it is widely believed that women are expected to have children as a traditional norm. This belief is consistently applied across age groups, with women aged 20-34 and those aged 35-45 experiencing similar levels of pressure. The pressure on women to have children comes in various forms, including direct inquiries about their plans for starting a family (14%) or reminders about their biological clock (16%). Moreover, women also feel pressure from their peers and friends who have already started families (10%). Notably, the situation is different for men, as 66% of them report not experiencing any pressure from their family, friends, or the broader Irish society to start a family.
Despite societal pressure, the majority of women (72%) feel confident discussing their fertility, with some preferring to talk to specific groups like close friends (26%) and others only with their GP (9%). The confidence to discuss fertility is higher among women aged 35-45 (77%) compared to those aged 20-34 (67%). However, it is concerning that almost one in five women (22%) feel insecure discussing fertility and believe it is a taboo topic that should not be openly discussed. Overall, while progress has been made, there is still work to be done in promoting open and confident conversations about fertility for all women.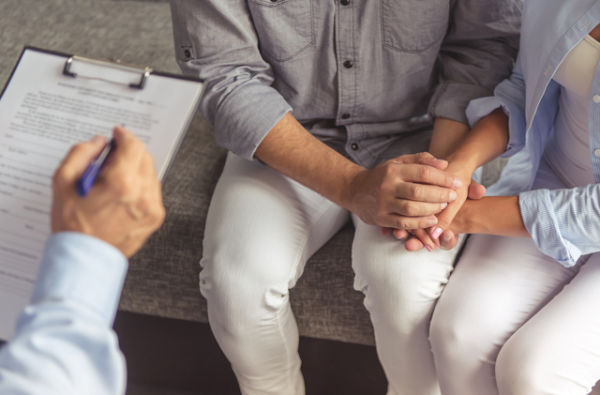 Women prioritise fertility testing differently depending on their age. The survey found that women want to know if they have a normal egg count for their age and if they are at risk of early menopause. Women aged 20-35 prioritise knowing their egg count while those aged 35-45 are more concerned about early menopause risk.
Commenting on the findings, Dr Roisin O'Loughlin, GP and Founder of The FertilityHQ said, "We understand that fertility is complex and every woman has their own specific questions which they want to be addressed, whether they are thinking of starting a family, looking for answers regarding particular health concerns or whether they may be at risk of early menopause.
I regularly encounter patients who have queries regarding their fertility, particularly those seeking reliable fertility resources and information about their reproductive health. At The FertilityHQ we aim to encourage a proactive rather than a reactive approach to reproductive health and we are committed to providing them with the information and resources they need to make informed decisions about their fertility"
Whilst the topic of fertility is not as taboo there are still so many women with fertility concerns who suffer in silence. This is made even more challenging when seeking medical help, namely due to the significant financial costs associated with fertility treatments. In a report released by the European Parliamentary Forum in 2021, Ireland was ranked 40th out of a possible 43 in an index of countries grading access to fertility treatments, earning it a rating of "exceptionally poor". As part of the 2023 budget the HSE was provided with €10 million in funding for the planned rollout of publicly-funded fertility services, however, the "national eligibility framework" for who will be able to access such services and in what circumstance has yet to be finalised and remains under development at the Department of Health.
The FertilityHQ recognises that fertility is a complex issue that can be influenced by a variety of factors, including age, genetics, and lifestyle. The website offers a range of resources to help women understand these factors and make informed decisions about their fertility.
For more information about how you can take control of your fertility visit www.thefertilityhq.com.