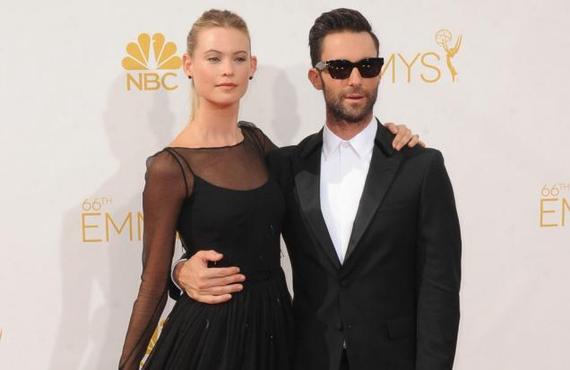 Pop star Adam Levine said he wants to have ''more kids than would be socially responsible.''
The Maroon 5 frontman, who married Namibian model Behati Prinsloo in Mexico last month, can't wait to become a dad, but says they're too busy to start a family right now.
The 35-year-old singer said, ''We're definitely going to do it. I want to have 100 kids. I want to have more kids than would be socially responsible. I don't know when we're going to do it. We can't do it right now. I think it's absolutely in the works for some future date.''
The Voice USA mentor also said he feels ''more masculine'' since exchanging vows with his 25-year-old wife.
Talking about married life Adam said, "I think it does change, but in a great way. You feel like a man or something, it's weird.
The relationship doesn't change, but you feel slightly more masculine. I feel like from a man's perspective ... at the end of the day, if you're with the right person, the guy is supposed to feel like, I think, a little bit more of a man.''
Victoria's Secret model Behati recently admitted that they have a ''definite'' plan to have children, but apart from that she has no expectations for the future.
She explained: ''I have no expectations. Not in a bad way, but I've learned that you can't plan ahead. I live day by day and see what happens. It's vague, but I like it that way.''