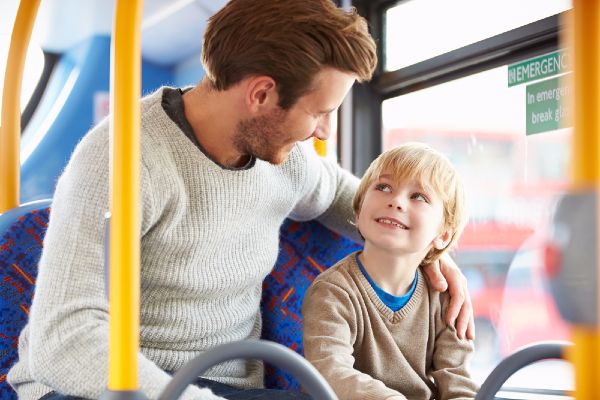 With the kids off school for the summer, we're already thinking of ways to keep them occupied.
If you're planning some day trips with your little ones, you'll be very happy to know that kids and teens with a Leap Card can travel free on all services for two weeks this summer.
The incentive will be on offer from Monday, July 3, to Sunday, July 16, and will allow all Leap Card holders aged four to 18 to travel on any service covered by Leap Card in Dublin, Cork, Galway, Waterford and Limerick.
This offer covers all Dublin Bus scheduled services (excluding Airlink), all Luas services, all DART services and all Commuter Rail services in Dublin's "Short Hop Zone".
It also covers a number of Bus Éireann services, including Bus Éireann services in Dublin and surrounding counties (excluding Expressway) and Bus Éireann Services in Cork City, Limerick City, Galway City and Waterford City as well as Ashbourne Connect.
Thanks to all the gang @DYDC for helping us with kick off our Kids Go Free promo. https://t.co/HfUBafRjm2 pic.twitter.com/kZBgALwckL

— LeapCard (@LeapCard) June 29, 2017
The offer is valid for any holder of a Child Leap Card 4-15 or a Child Leap Card 16-18 – as long there is at least one cent credit on the card, according to Newstalk.
If you need to get a Child Leap Card for your little one, a limited amount of free 4 -15 Leap Cards are currently available at selected train and bus stations.
Minister for Transport Shane Ross announced the initiative today, saying he hoped it would encourage more families to use public transport for their summer days out.
He also said that festivals and events around the country will now be "even more accessible to young people and families who choose to use public transport.
"If that means attracting more young people and more families into the city centre to enjoy the great range of cultural, artistic and heritage attractions that we have, then all the better," he added.
The National Transport Authority hopes the measure will encourage more young people to get a Leap Card and that it will allow families to get out on day trips together.
The two-week free travel initiative also ran last summer and was a resounding success.
We are delighted to hear this and will definitely be planning some exciting excursions with our little ones.
Whether it's a day out at the beach, a hike up the mountains or enjoying a festival, they won't be saying "I'm bored" for long!