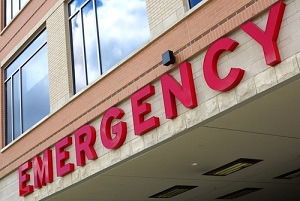 A nurse who helped save the life of a malnourished and neglected five-year-old is now fighting to adopt the child.
Little Florentina Balanescu weighed only 11 pounds when she was found, apparently having been surviving on little more than the corn snacks her parents were feeding her.
Severely underweight and malnourished, Florentina was taken from her parents' care and brought to the Santa Maria Children's Hospital in Romania, where she was given life-saving treatment.
Now, the nurse who looked after her, Oana Cobilita, is bringing court proceedings and fighting against strict laws in order to adopt Florentina.
Despite having a close bond with the little girl, Romanian authorities have ignored Ms Cobilita's requests so far.
If her action is unsuccessful, Florentina will more than likely end up in a special needs care home – something which Oana, naturally, wants to prevent from happening.
An investigation into child neglect is currently being brought against the child's parents.
We will be following this heartbreaking story closely, and we hope that whatever the outcome, Florentina gets the best possible care that she can.