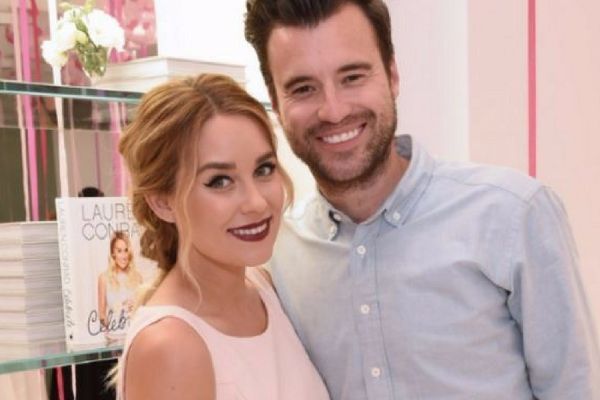 As much as we love sending and receiving Christmas cards, it can feel a bit daunting trying to organise the whole thing.
Lauren Conrad knows how that feels, but the young mum-of-one took to Instagram yesterday to say she 'finally got her act together' and sent out holiday cards.
We ADORE the photo the Hills star chose featuring five-month-old Liam. He's beaming like he's already opened all of his Christmas presents!
Their family is too cute! Lauren and her husband William Tell (no, he does not shoot apples off of heads) tied the knot in 2014.
One thing we appreciate is that, while the family is picture-perfect, the 31-year-old mum also keep it real.
Under the darling Christmas card she noted, "We also managed to kill our Christmas tree in 2 weeks... so there's that."
A number of the reality star's 6.3M Insta followers sent Lauren holiday greetings - via the Internet.
"Happy first Christmas with the baby!" gushed one fan.
Another follower commented, "You have such a beautiful family. Happy holidays!"
"Not even surprised that he's the most precious baby ever," one person said, and we couldn't agree more.
...Ummm, so when will our holiday card arrive?